Your Local

Website Design Twickenham

Company.

Our web design agency crafts stunning responsive websites for businesses in and around Twickenham.

Get My Free Quote
Looking for a Web Design company near
Twickenham?
Supporting ambitious brands in Twickenham.
Every business should deliver a quality online experience. But we know that bringing your digital vision to life can be challenging. Employing exceptional people with outstanding creative and technical skills, we remove the hassle from the process and give you everything you need to succeed online.
At Magnify Web Design, we combine experience, passion and imagination to deliver bespoke, high-quality websites that look sensational. Want to boost brand awareness, website sales or online lead generation? 100% bespoke and tailored to your needs, whatever you need your website to do, we can help. And, as well as making sure that everything is technically perfect, we also make you look good. Because, while beauty might be more than skin deep, first impressions matter.
Experienced in a vast range of technology – including WordPress, WooCommerce, Magento, Drupal and Joomla – we make website design and development hassle-free. And, with an eye on your bottom line, we deliver on time and in budget. So, if you want to find out more about our business, get in touch. We'd love to discuss how we can help you.
Web Design Services Twickenham
Combining forward-thinking design with exceptional technical build, at Magnify Web Design, we create better websites for ambitious Twickenham brands.
Bespoke Website Design
WordPress Website Design
Brochure Website Design
E-commerce Website Design
User Experience Design
Search Engine Optimisation
Conversion Rate Optimisation
Paid Search & Paid Social
Website Hosting & Support
Contact Us
Stunning on all devices
Responsive Web Design
Twickenham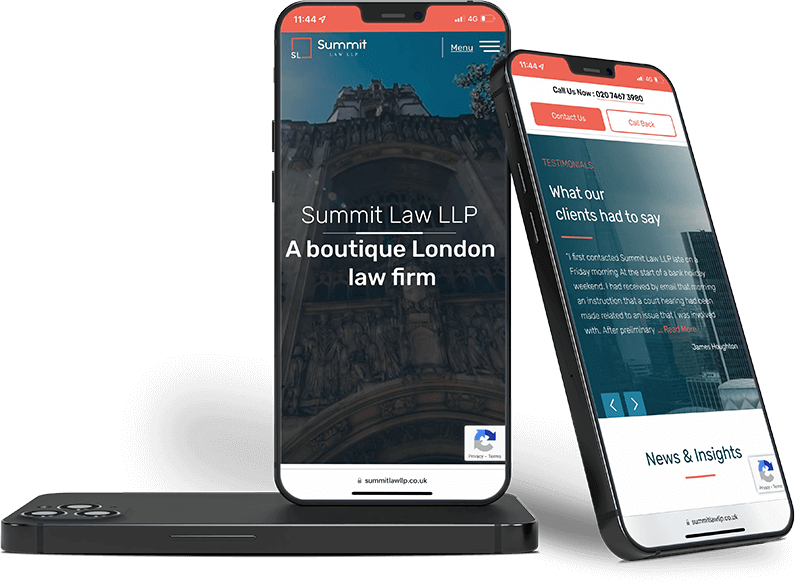 A website that doesn't work properly won't inspire brand loyalty. But, with people visiting your site using a variety of phones, tablets, laptops and other devices, delivering a consistent user experience can be tricky. Making sure your customers know that you care about them – regardless of the device they use – our responsive, mobile-friendly websites are functional, super-fast and well-engineered.
Even better, as well as creating responsive websites that work across devices, by getting to know you, we also design your site to do exactly what you need it to. So, you end up with an online presence that is 100% bespoke and tailored to your Twickenham business. And, because we follow best-practice development standards and never cut corners, you get a quality website that never lets you down.
Today, consumers are more likely to use and buy from mobile-friendly websites. So, if you want a superior responsive website that works as good as it looks, our mobile-first approach can help.
33

Years of Experience

526

Happy Clients

3547

Successful Projects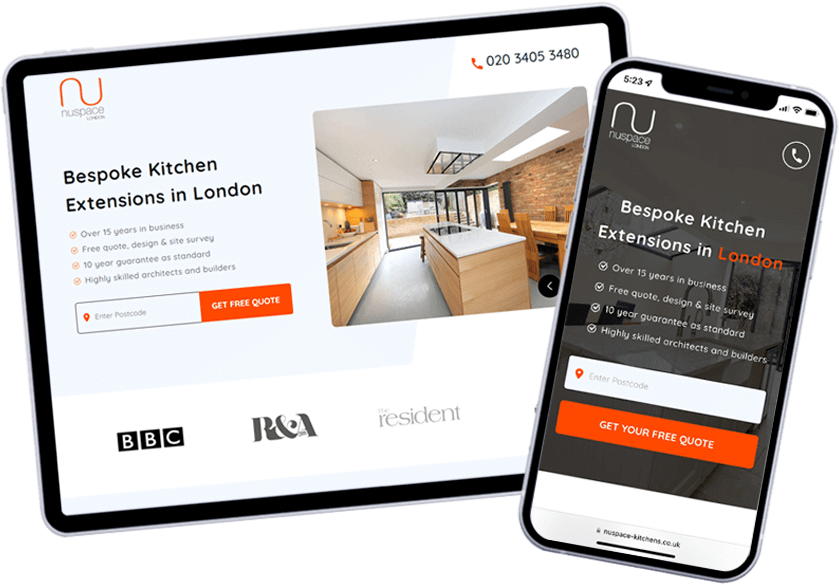 Established Agency
Wordpress Development
Twickenham
At Magnify Web Design, we create WordPress websites that are as exclusive as they are beautiful. So, if you want something more exceptional than an out-of-the-box website for your Twickenham brand, our experienced team of website designers and developers can help.
Need a new WordPress website for your Twickenham business? Or do you just want to make some improvements to your current site? Giving you the edge over your competitors, whatever you need, we have the WordPress expertise to make it happen. We can even develop bespoke functionality such as custom plugins and e-commerce solutions.
Treating your brand with as much TLC as you do, our talented team combines outstanding technical build and the latest in digital design to create WordPress websites with your business in mind. So, not only will your website look the way you want it to, but it will also do everything you need it to.
Website Specialists
Search Engine Optimisation
Twickenham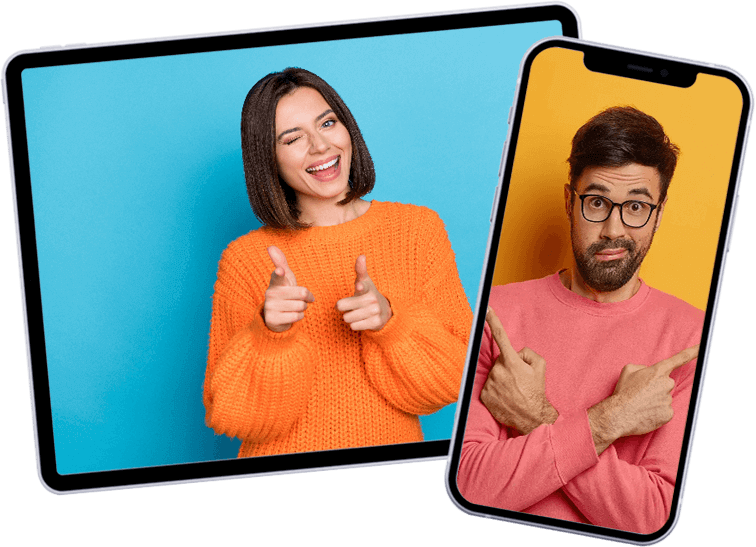 At Magnify Web Design, we get your website found online. So, if digital traffic is essential to your Twickenham business, you've come to the right place.
With Google using over 200 signals to rank websites in its search engine results, getting to page one can be tricky. But we pull out all the stops to help Twickenham companies keep on top of Google's algorithm. And, in addition to driving qualified traffic to your website, we also help you to capture more enquiries and convert more sales.
Because we believe that a great website deserves to be seen, designing and building Google-friendly mobile websites is second nature to our passionate SEO team. So, if you want to capitalise on your online presence, we'll get you noticed by all the right people. With years of experience working with a diverse range of B2B and B2C companies, contact us to find out how we can help you.
Contact Us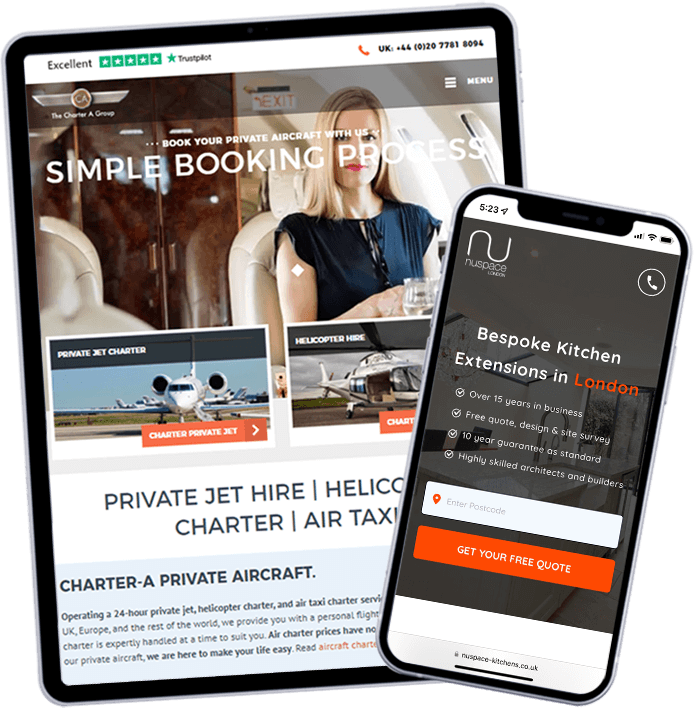 Established Agency
E-commerce Websites
Twickenham
Today, e-commerce websites are not just for big retailers. Businesses of all shapes and sizes are moving online. But, to boost your online sales and profit, you must deliver a quick and seamless shopping experience. Because, if your Twickenham website is difficult to use and navigate, your potential customers will take their wallet elsewhere.
At Magnify Web Design, we make sure your online store looks fantastic. And, by combining stunning aesthetics with flawless user experience, you'll never lose your web visitors at hello.
What's more, we make sure you have everything you need to sell and succeed online. And, when you invest in a bespoke e-commerce website, we'll discuss things like payment integration, product display, and promotional opportunities to find out what matters to you and your customers. Creating e-commerce websites using WooCommerce, Magento and Shopify, we can also get your Twickenham online storefront up and running without any fuss.
Contact Us
Professional Services
Website Design Twickenham
- Featured Work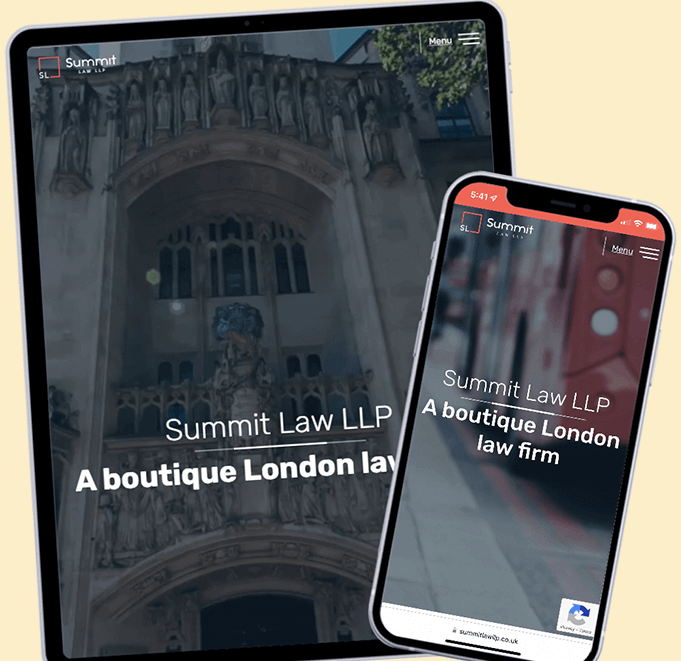 Summit Law
Web Design
A commercial law firm based in the heart of legal London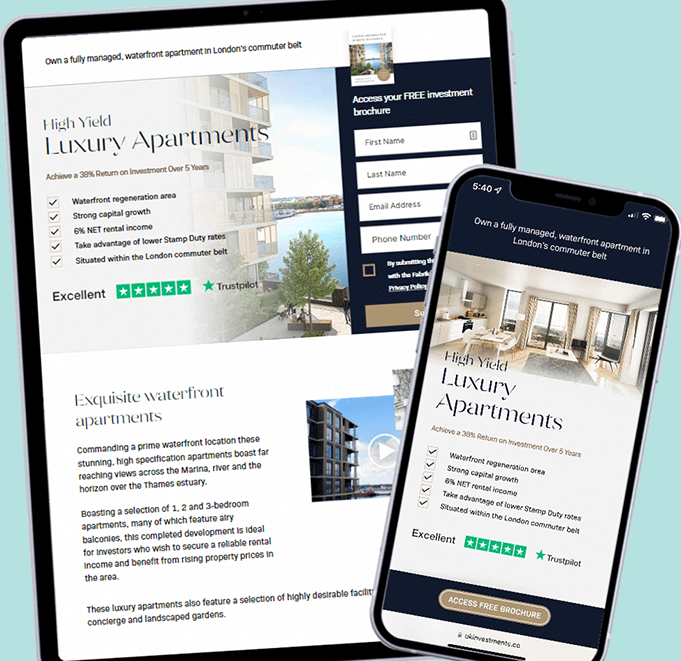 Fabrik Property Group
eCommerce Web Design
Achieve a 38% Return on Investment Over 5 Years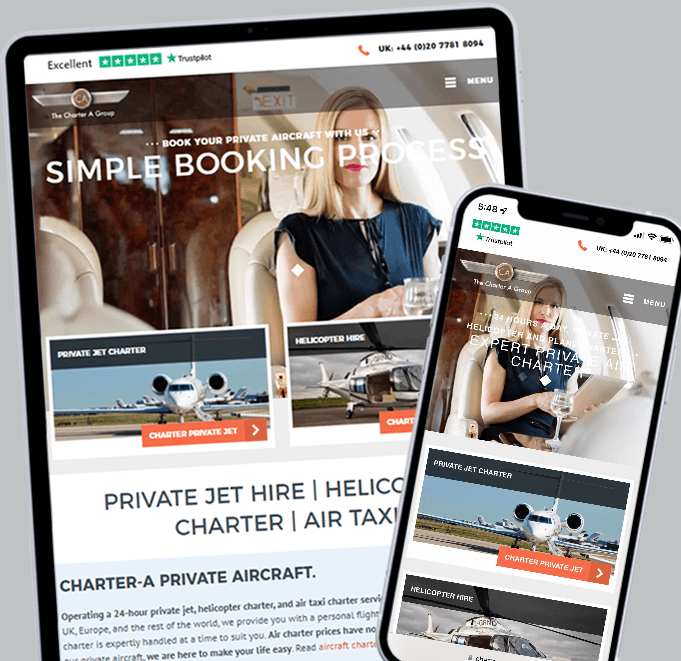 Charter-A Ltd
eCommerce Web Design
One of the UK's leading private aviation brokers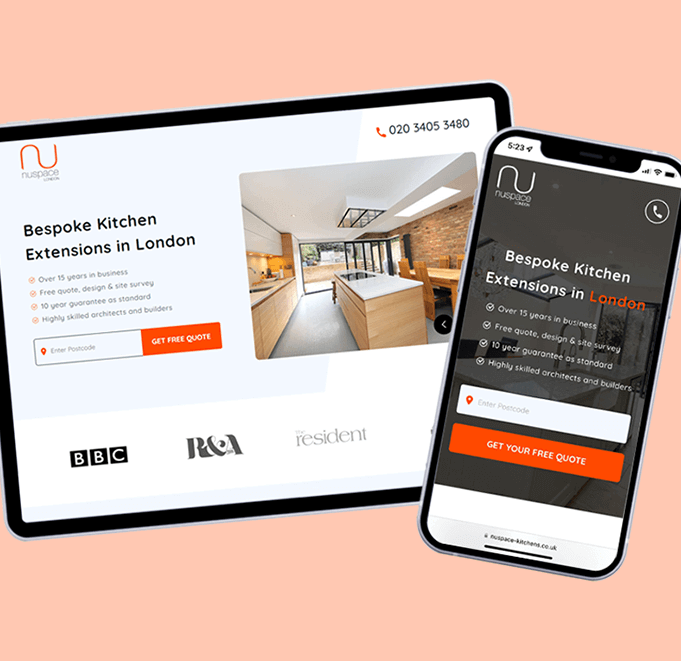 Nuspace Kitchen
eCommerce Web Design
A leading independent design and construction company in Fulham.
Need a
Twickenham Web Design

Agency for your project?

Taking ambitious brands to the next level – whatever the sector – if you want to unlock the potential in your business and boost your growth, get in touch with our experienced Twickenham web design company today.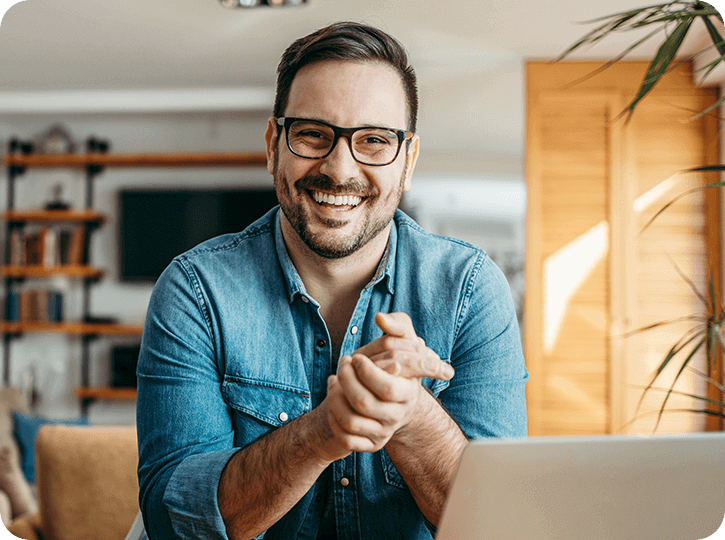 Established Agency
Our
Testimonials

We are delighted with the customer service and results from Google Campaigns run by MagnifyLab! They promptly respond to our requests and positively surprise us with ways of improving our campaign results. 6/5 stars!
Marta Krzemien
Marketing Manager, Steelo Ltd


Great company to work with and they have really helped us to grow our inbound enquiries. The guys at MagnifyLab have made themselves available on the phone even in the evenings and weeks which has been invaluable to us. Thanks MagnifyLab, highly recommended
Richard Yeo
Director, Thermofoam


MagnifyLab now manages all our PPC campaigns and much of our online presence. I have found them to be an outstanding company, dedicated to detail our revenues have significantly increased and our costs decreased.
Martin Benetar
Director, Charter A Group


We've enjoyed working with Ray and his team at Magnify Lab since day one. They have been brilliant with their knowledge and are extremely proactive which we love. Magnify Lab is definitely worth 5 stars for everything they have and are doing for us.
Sally
Adventures in Furniture

Established Agency
Introduction to
Twickenham
Located in the leafy and affluent borough of Richmond upon Thames, Twickenham is a highly sought-after location. Largely residential, homeowners are drawn to Twickenham due to its beautiful riverside location, outdoor space, excellent schools, and fantastic amenities. And of course, its great transport links to central London certainly don't hurt either!
A Yopa Happy Family Homes Guide named Richmond upon Thames as the number one place to raise a family. And for families keen to settle in the suburban southwest, Twickenham is one of the most affordable options. According to Rightmove (Sept 2022), Twickenham properties had an overall average price of £809,274 over the last year, with terraced homes proving the most popular (Twickenham boasts a combination of Victorian, Edwardian, mid-20th century, and more modern properties). And while that might seem high, it's worth noting that wider Richmond had an average price of £1,107,507 over the same period. Twickenham also has a good selection of schools, with many rated "Outstanding" or "Good" by Ofsted. 
With an enviable riverside vibe, Twickenham is surrounded by green, scenic spaces. Places to visit include Marble Hill Park, Eel Pie Island, Strawberry Hill House & Gardens, Crane Park, and Twickenham Green. Moreover, with a sports and fitness centre that boasts many facilities, those who love keeping active won't be bored in Twickenham. And, of course, Twickenham Stadium is the largest dedicated rugby union venue in the world (as well as a fantastic concert venue). In addition, Twickenham town centre has a thriving retail centre with all the essential shops (including chains and independents), and there are some great restaurants, cafes, and bars to enjoy. 
When it comes to transport links, Twickenham's proximity to the Capital is a bonus. Within easy striking distance of London (Twickenham is in Zone 5 and just 10 miles southwest of central London), there are fantastic transport links into the Capital. The M3, the A4 and the M4 are accessible from Twickenham. Also, Heathrow Airport is a 25-minute drive away. 
If your business needs website support, our Twickenham web design agency can assist with all your digital marketing needs. Contact us today for an informal chat about how we can help, or read on to learn more about working with our Twickenham website developers.
Costs for web design in Twickenham
Because no two website builds are the same, design and development costs vary depending on your requirements. Please get in touch with our Twickenham web designers for a free quote. 
In summary: 
When you appoint us as your Twickenham website development agency, we'll find out what you need and provide a complete and accurate quote

Costs depend on the type and size of the website you want and how you want it built

Our prices start from around £2,500

The price we quote will be the price you pay unless you decide to add more functionality or pages 

When you work with our Twickenham web designers, there are never any hidden costs or nasty surprises

We only deliver bespoke web design backed up by unparalleled technical build. We never use off-the-rack templates. 

We can also quote for additional services such as SEO and PPC. 
We might not be the cheapest web design agency in Twickenham, but we are the best. 
How long does it take to build a website? 
As with cost, the time our Twickenham website designers and developers will need to deliver your bespoke website will depend on your requirements. Smaller websites can be ready in around 4-6 weeks, while larger, more complex sites could take 3-4 months.
What type of Twickenham companies can you help? 
Our Twickenham website design agency helps businesses across Twickenham, Richmond, and wider London to succeed. Whether you work in retail, hospitality, education, tourism, sport and leisure, professional and legal services, property, finance, technology, or anything else, we can help your Twickenham business grow locally, nationally, and internationally if required. 
If you are obsessed with quality and want something bespoke to your business, our Twickenham website designers and developers can help. And although we have a wealth of experience across a range of B2C & B2B sectors, even if we have worked in your industry, we never make assumptions about what your website should look like. Instead, using all our experience and understanding of your marketplace, competition and customers, we keep the focus 100% on your business to create a completely bespoke site. 
Do you redesign existing websites?
Yes, if you want to improve your current website, our expert Twickenham web design agency can help. But why should you appoint us? 
We have experience across all the major platforms. This includes WordPress, Magento, WooCommerce, Joomla, Drupal, and more. 

We have experience taking proprietary websites (those that have been built by other Twickenham web design agencies) and converting them into WordPress (or another platform if you prefer)

We can help you to change the design, imagery, and colours on your site

We can help you to make more extensive changes to your current website

We can help you to make your current website responsive/mobile-friendly

We can help you to create a new site from scratch if it would be more cost-effective than adapting your current one. 
Whatever you want to achieve, our Twickenham web design experts will always suggest the best and most commercially savvy solution for your business. 
Will my new Twickenham website design work on mobile and tablets? 
Of course! Today, most web visitors come to your site via mobile devices, so we do not make websites that don't work flawlessly across desktops, mobiles, and tablets. Serving businesses across London, our Twickenham marketing agency uses responsive web design to make websites faster, more accessible, and easier to navigate. And it goes without saying that we deploy best-practice development standards to ensure your website never lets you down.
But you don't have to take our word for it. Our Twickenham web design agency has worked with many start-ups and established brands over the years, and our portfolio speaks for itself. Find out how we have developed cutting-edge, mobile-friendly websites that have fuelled new client acquisition for our clients here. Or, contact us today to learn more about our mobile-centric approach and how it can help your business improve online. 
Can you convert my existing Twickenham website into WordPress? 
Of course! Our Twickenham website designers are digital wizards and WordPress specialists. And we love nothing more than taking an outdated, unwieldy website and converting it into a faster, valuable, user-friendly site that delivers results. Moreover, because we create websites that are as exclusive as they are beautiful, we never use out-of-the-box templates. 
With experience helping many businesses across Twickenham to migrate their websites to WordPress, we'd be delighted to talk you through the process. Get in touch to discuss your project, and we'll explain the steps and provide an accurate quote and timeframe for the work involved. Crucially, we won't switch off your current site until your new one is up and running, so you don't have to worry about downtime. 
Whether you require a new WordPress website for your Twickenham business or want to make some improvements to your current site, we have the WordPress expertise you need. 
Do you offer a payment schedule for Twickenham websites? 
Yes, all our Twickenham website projects start with a 50% deposit, with the remaining 50% due on completion. 
Do you provide website maintenance and support? 
Yes, our Twickenham web design team provides everything you need to get up and running and working beautifully. Our ongoing website support and maintenance services include: 
plugin updates

regular backups

security checks

site edits

and more! 
As your Twickenham digital marketing partner, we can also provide additional digital marketing support services such as ongoing SEO and PPC campaigns.
Can you rank my Twickenham website on Google?
Of course! As well as creating engaging, well-designed websites for our customers, our Twickenham web design agency employs a team of SEO experts to ensure your website gets found online. And we won't rest until we get you up the search rankings. Things we consider when creating your SEO strategy include: 
content creation

on-page optimisation

intelligent link building 

and more. 
And as well as boosting your organic search position, we also offer targeted paid advertising campaigns (PPC) to bolster your search strategy further. Contact our passionate Twickenham web design agency today to find out how we can help increase your digital traffic. 
Why use MagnifyLab as your Twickenham web designers?
When you appoint us as your Twickenham web designers, we will: 
Create a bespoke and creative website that delivers results and ROI

Create a mobile-friendly, responsive website that won't let your customers or your business down

Ensure you have access to all the online marketing magic you need, as and when you need it. This includes intelligent SEO and paid social and PPC management.
How do I get started?
Give our Twickenham website design agency a call today for a free, no-obligation chat! Say hello at 020 7205 2755 or drop us a line at [email protected]. Alternatively, complete our short form in just 30 seconds for your free proposal. We'd love to hear from you!
Say Hello !
Contact Our
Twickenham Web Designers
100% transparency, no excuses and no dodgy practices. Just serious digital results.
Get your free website design Ascot proposal by contacting our specialist team today.