Your Local

Website Design Hampton

Agency.

Our Hampton web design agency crafts stunning responsive websites for B2B & B2C brands. Enquire today for a free website consultation.

Get My Free Quote
Looking for a Hampton
Web Design company?
Websites that pack a punch for Hampton brands
At MagnifyLab, whether you need a high converting lead generation website or a e-commerce site built for driving transactions, we can help. We can even make your existing online presence work harder and smarter for you through PPC management, Organic Search and Paid Social Advertising.
First, we figure out what matters to you. Then, our exceptional team of creative and technical geniuses use all their talent to bring your vision to life. Together, this ensures an outstanding online reflection of your brand. And, because individuality matters, our websites are not only eye-catching, they are also 100% bespoke and tailored to your precise requirements.
Because we know that you need the very best technology at an affordable price, we use industry-leading web platforms – including Shopify, WordPress, WooCommerce, Joomla and Drupal. And, as we know our stuff, we maximise your online presence for SEO and PPC. If that wasn't enough, because the world of digital marketing never stops, we future-proof your website to ensure that your investment keeps delivering for years to come. With all the experience, passion, creativity and business expertise you need, we're here to support you on your digital journey.
Website Design Hampton Services
We create beautiful, bespoke websites that help Hampton businesses to succeed.
WordPress Website Design
Brochure Website Design
E-commerce Website Design
PPC & Lead Generation
Search Engine Optimisation
Paid Social Advertising
Website Hosting & Support
Contact Us
Stunning on all devices
Responsive Web Design
Hampton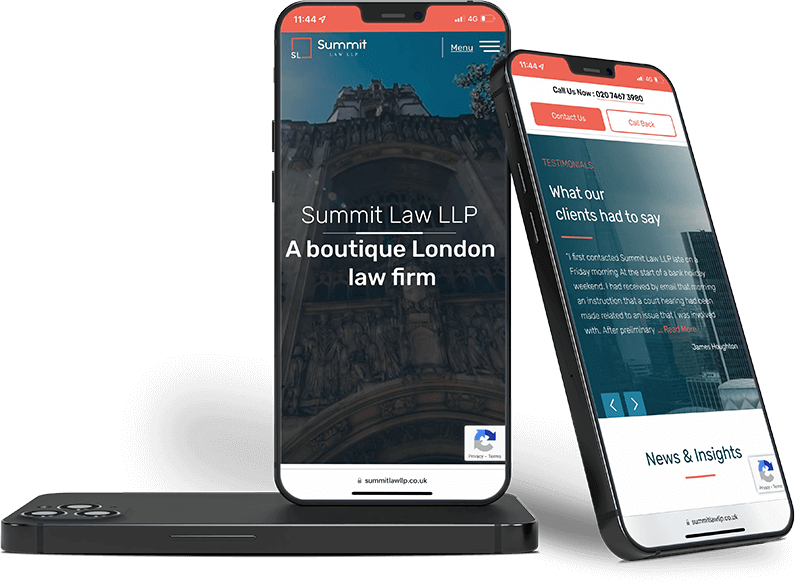 It doesn't matter how wonderful your website looks on a desktop computer if it doesn't work on a smartphone or tablet. Today, being responsive is business-critical. At MagnifyLab, we help brands across Hampton to deliver the optimal viewing experience to every single visitor.
Creating wonderfully responsive websites that adapt to the viewing device, we ensure the very best configuration of your content and navigation. So, your website will automatically expand or contract to fit the size and resolution of the screen. Just as important, because our responsive websites are 100% bespoke, we also make sure that they do everything you need them to. And, because Google recognises the importance of responsive websites, we make sure your site is maximised for SEO.
If you're looking to provide a consistently high-quality web experience for your Hampton business, you've come to the right place.
30+

Years Experience

50+

Happy Clients

100+

Successful Projects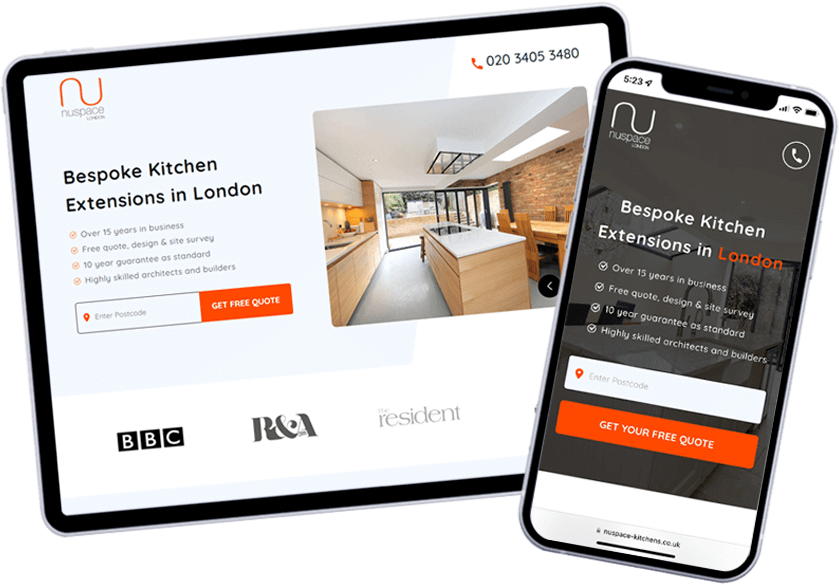 Wordpress websites
Wordpress Development
Hampton
If you want to stay in control of your Hampton website, WordPress is the natural choice. With an incredibly intuitive Content Management System (CMS). WordPress is easy to use and update – even for non-techies. So, with a WordPress website, you won't have to fork out for a web developer every time you want to add a new page or update an existing one. And, it doesn't hurt that WordPress is also very SEO-friendly.
But just because it is easy to use, doesn't mean you can't use WordPress to create something striking and unique.
At Magnify Lab, we'll help you to create a fantastic online experience that reflects the values of your brand. And, whether you need a new website for your Hampton business, or you want to give your current WordPress site a lift with advanced features or a swanky new design, we'll help you to stand out.
Organic Search (SEO)
Search Engine Optimisation
Hampton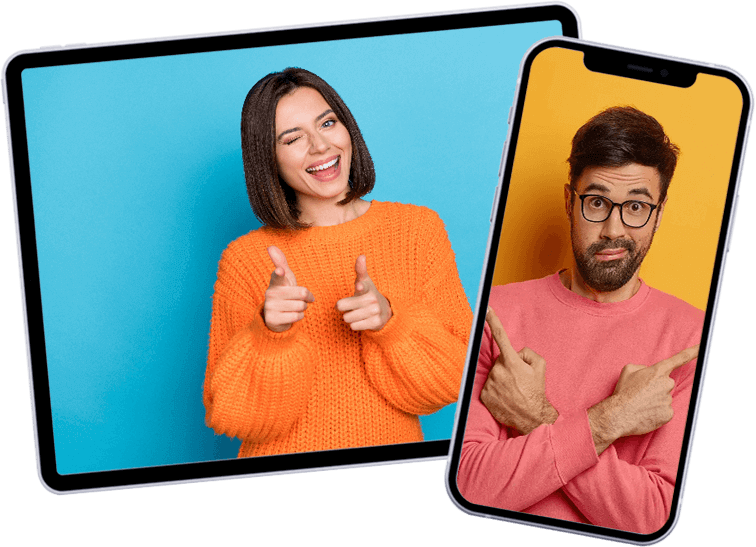 When we design and develop a website for you, we make sure that it will engage and impress your customers. But we also understand that you need to attract another audience – the pesky search engine.
Our SEO experts will help you to create a local and national presence for your Hampton brand. We do this using a combination of on-site technical optimisation, quality content, and link building. Crucially, we also take the time to understand your business, your potential customers, and your objectives. And, once we know what makes you tick, we devise our SEO strategy around you. What's more, with Google using over 200 signals to rank websites, we continuously review and adapt our approach to ensure it never stops working for you.
With years of experience supporting B2B and B2C companies in and around Hampton, our intelligent, results-driven SEO will make all the difference to your business.
Contact Us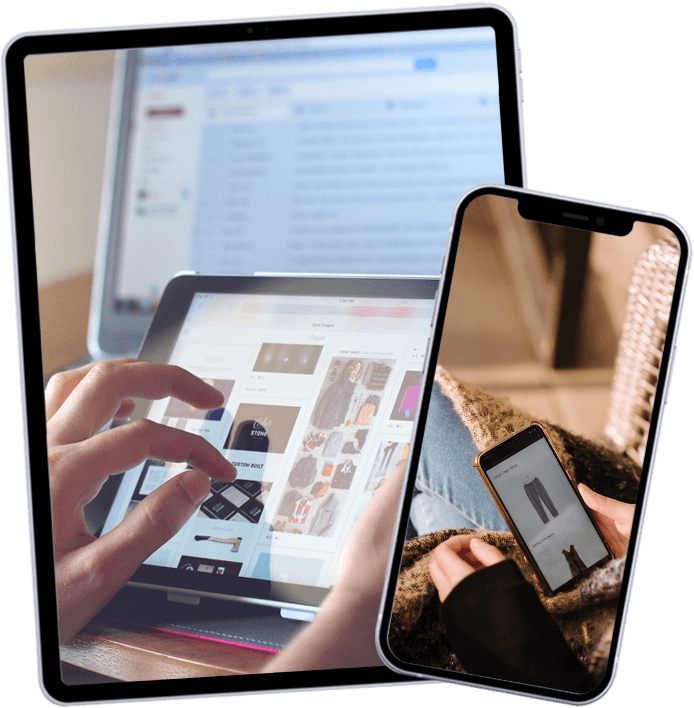 Maximise website revenue
E-commerce Websites
Hampton
Want to impress your customers with an attractive, engaging and mobile-friendly online store? MagnifyLab can help. Ensuring a holistic digital presence that will increase sales and support your long-term goals, we make sure your site does everything you need it to. And, because we know the value of your reputation, from taking payments to checkout and shipping, we guarantee a secure shopping experience. So, with us, your business and your customers are in safe hands.
Experts in industry-leading e-commerce platforms – including WooCommerce, Magento and Shopify – we assess your unique requirements to ensure the right e-commerce configuration for your Hampton business. And we'll talk you through all the little optional extras that can make all the difference. We can even help to identify and fix any pages that aren't performing as well as you need them to.
Attracting new shoppers to your online store, and ensuring they come back for more, we give you everything you need to thrive.
Contact Us
Professional Services
Website Design Hampton
- Featured Work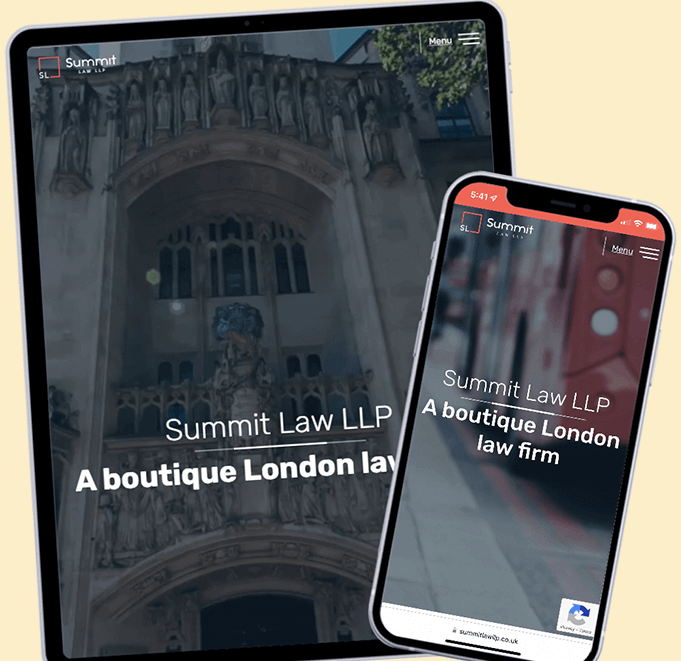 Summit Law
Website Design
A commercial law firm based in the heart of legal London.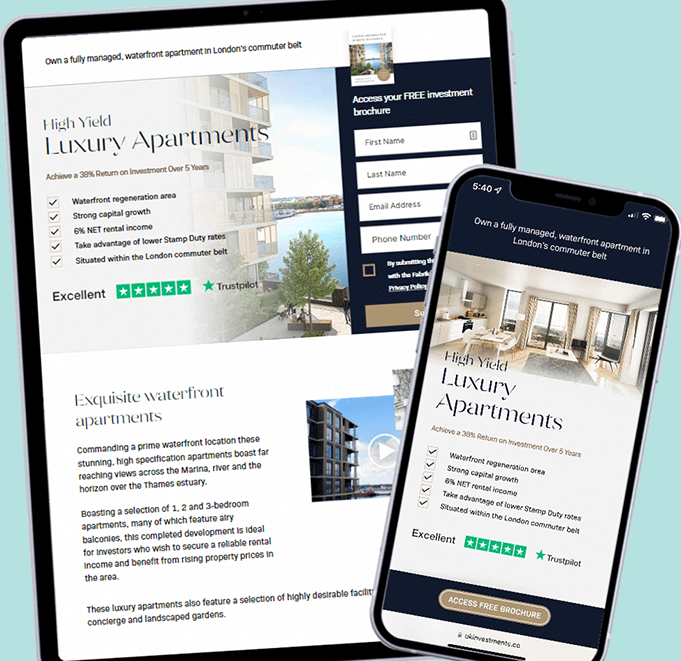 Fabrik Property Group
Landing Pages
Bespoke property landing pages with CRM integration.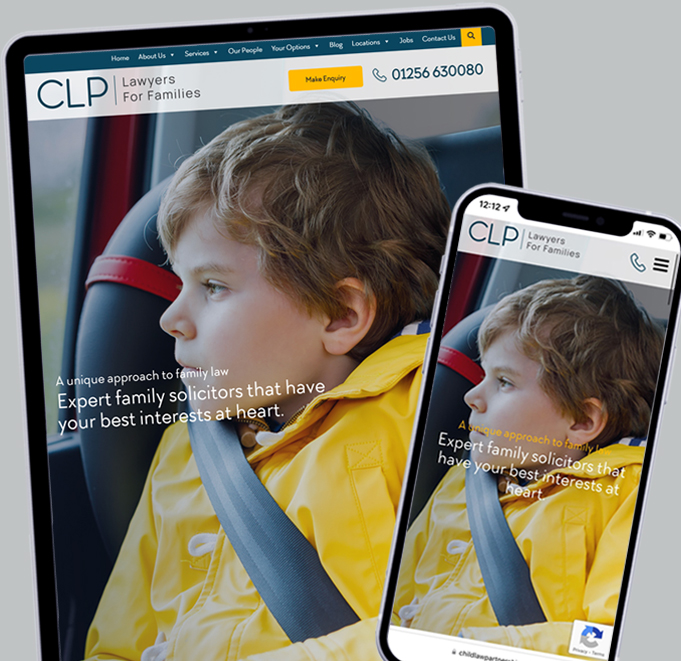 Child Law Partnership
Website Design
A modern website for a regional family law firm.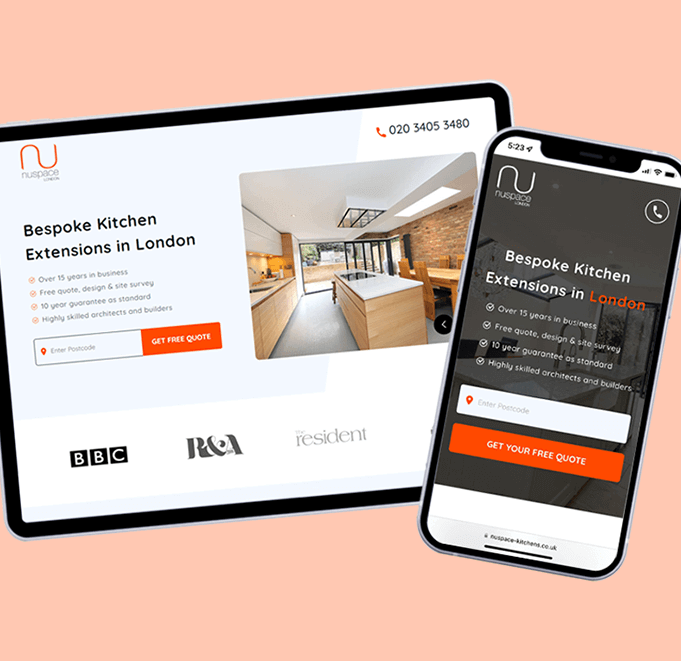 Nuspace Construction
Landing Pages
Bespoke PPC landing pages with multi-step form functionality.
Need a
Hampton Web Design

Agency for your project?

Taking ambitious brands to the next level – whatever the sector – if you want to unlock the potential in your business and boost your growth, get in touch with our experienced website design Hampton company today.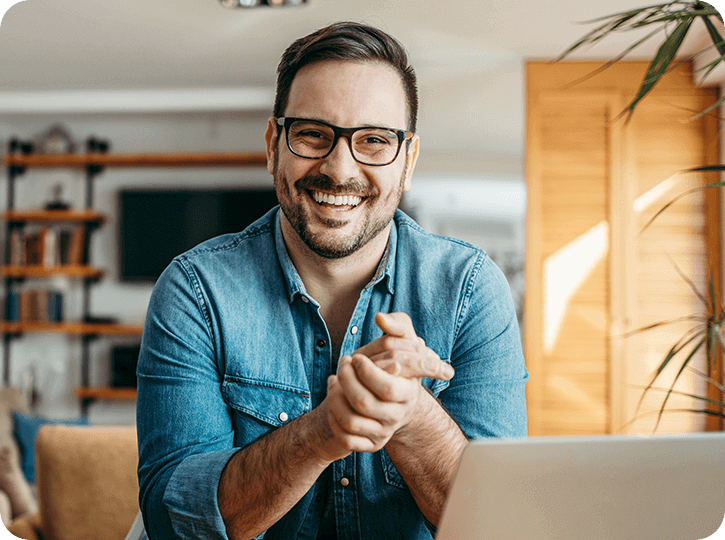 Established Agency
Our
Testimonials

We are delighted with the customer service and results from Google Campaigns run by MagnifyLab! They promptly respond to our requests and positively surprise us with ways of improving our campaign results. 6/5 stars!
Marta Krzemien
Marketing Manager, Steelo Ltd


Great company to work with and they have really helped us to grow our inbound enquiries. The guys at MagnifyLab have made themselves available on the phone even in the evenings and weeks which has been invaluable to us. Thanks MagnifyLab, highly recommended
Richard Yeo
Director, Thermofoam


MagnifyLab now manages all our PPC campaigns and much of our online presence. I have found them to be an outstanding company, dedicated to detail our revenues have significantly increased and our costs decreased.
Martin Benetar
Director, Charter A Group


We've enjoyed working with Ray and his team at Magnify Lab since day one. They have been brilliant with their knowledge and are extremely proactive which we love. Magnify Lab is definitely worth 5 stars for everything they have and are doing for us.
Sally
Adventures in Furniture

Website Design Hampton for Ambitious Brands
Introduction to
Hampton
A suburban area on the north bank of the Thames, in the Borough of Richmond upon Thames, the town of Hampton retains the chic vibe of a fashionable 18th-century resort. And the areas of Hampton, Hampton Wick, Hampton Court, and Hampton Hill (collectively called The Hamptons) are all fantastic places to live and work.
Served by four railway stations, all on the same line, the train time between London Waterloo and the Hamptons is around 40 minutes and covers around 16 miles. All Hampton stations are in Zone 6. And, based near Bushy Park and the shopping town of Kingston, as well as its proximity to central London, there are plenty of reasons why Hampton is so popular.
No two houses are the same in the Hamptons. From smaller Victorian terraces to period cottages, Georgian homes, and houses and flats from the Twenties onwards, there is something to suit every family and lifestyle. There are even houseboats along the Thames for those that want a different pace of life! The average sold price for a property in Hampton over the last 12 months is £731,692 (Zoopla, July 2022), so it is a very high-demand area.
Younger couples and families are especially drawn to the Hamptons due to a combination of excellent schools – many of which are rated "outstanding" by Ofsted. Hampton also offers a wealth of green space, including over 1000 acres at the celebrated Bushy Park (the second largest of London's eight Royal Parks). Famed for waterways, gardens, and roaming herds of red and fallow deer, the park attracts 10,000 visitors annually. With an open-air pool, Hampton Court Palace, Garrick's Temple to Shakespeare, and the Hampton and Kempton Waterworks Railway on hand, there are plenty of family-friendly activities to enjoy. The Hampton's also have an enviable range of local shops, as well as places to eat and drink.
Whether your business is based in Hampton, Hampton Wick, Hampton Court, Hampton Hill, or wider Richmond upon Thames, if you need a creative, inspiring, and commercially astute website, we can help. The number one website developer of choice for many companies in and around Hampton, contact us today to book a free consultation with our digital marketing growth experts.
What else does your business need to know about working with our Hampton web design company? Read on to find out.
Costs for web design Hampton services
If you are ready to kick off a website design project, you will no doubt be contacting various Hampton web design agencies to find out how much it might cost to turn your vision into a reality. But, as not all websites are created equal, the quotes you will receive will likely vary. Sometimes by thousands of pounds.
The cheapest option (besides a DIY website) is to use a website design Hampton agency that relies on pre-existing templates. These templates will have been built by someone else and already used by loads of businesses. So, while you might get something cheap, you need to figure out if a budget site will actually deliver the customers your business needs.
Our Hampton website agency might not be the cheapest, but we offer 100% bespoke designs and websites that are created to do whatever you need. And we do this at an affordable and competitive price. With costs starting from £2,500, if you want a return on your website investment, contact us today to find out what we can do for you.
How long does it take to build a website?
We know that you need your new Hampton website ASAP. So as soon as you have appointed us, we get to work to ensure that you are up and running as quickly as possible. However, setting expectations from the off, it will take us more than a couple of weeks.
Creating a bespoke design that reflects your brand and delivers on your business objectives takes time. You can get it super-fast, or you can get it right, but it's unlikely that you will get both! Most of the smaller websites our web design Hampton agency has created take around 4-6 weeks. But, if you want a more extensive site with complex functionality, it could take our design and development team approximately 3-4 months.
What type of Hampton companies can you help?
Whatever your business and sector, if you are based in Hampton, Hampton Wick, Hampton Court, or Hampton Hill, we can help!
We have experience in a vast range of industries, including for B2C and B2B companies. This includes:
E-commerce
Financial Services
Property
Home improvement
Healthcare
Automotive
Education
Hospitality
And more!
If your sector is not on this list, this doesn't mean we haven't helped businesses like yours. Get in touch, and we'll be delighted to tell you more about our experience in your industry.
Do you redesign existing websites?
Over the years, we have helped many businesses to improve their sites through redesign projects. But sometimes, a site's performance is more about how it works than how it looks. If your website is not delivering, or if you believe it could do better, get in touch, and we will provide some recommendations on what you can do to boost your online presence.
This might include:
Redesigning your existing website
Moving your site to a better CMS such as WordPress
Making your site mobile-friendly (responsive)
Adding more CTAs and conversion points
Making your site easier to navigate
Keeping your site updated with regular SEO-friendly content
And more.
Will my new Hampton website design work on mobile and tablets?
Yes! In fact, rather than tagging on responsive design as an afterthought, we take a mobile-first approach to website design, so you can be 100% confident that your new website will work perfectly across desktops, tablets, and smartphones.
Can you convert my existing Hampton website into WordPress?
Absolutely. Our Hampton website developers are WordPress specialists, and, as well as building WordPress-based sites from the ground up, we have also helped many of our clients to convert their existing websites into WordPress. In fact, WordPress has been our platform of choice for many years.
WordPress is one of the most user-friendly platforms around. So, once we hand your new site over to you, you can update it without any help from us (although we are happy to look after this for you if you'd rather!). If WordPress isn't your thing, we can help with other readily available web platforms such as Joomla and Drupal.
Do you offer a payment schedule for Hampton websites?
Yes, our website payment schedule is designed to benefit your cash flow and keep the project on track. Website projects start with a 50% deposit, and we take the remaining 50% after everything is signed off and about to launch.
Do you provide website maintenance and support?
We do! While we are happy to hand your site over to your business once finished, our Hampton website agency offers handy and affordable maintenance and support packages, so you don't have to worry about a thing.
Can you rank my Hampton website on Google?
If you need help to climb those rankings, you have come to the right place! Obsessed with all things SEO, our approach to site optimisation is data and research-driven, and designed to help you stay ahead of the competition.
Offering a combination of on-page SEO, off-page SEO and technical SEO, we'll help you to implement a strategy that will work for your business today and tomorrow. Recognising that every industry is different and every business is different, just like our approach to web design, our SEO strategy is also 100% tailored to you.
If we are creating something new, we will build SEO into your web development project from day one. Alternatively, if you want us to boost your current site, we'll start with a technical website audit to evaluate the health of your site. And with the resulting information, we'll formulate and implement a successful long-term SEO strategy. Crucially, because we never use keyword stuffing, mass link building and other 'black hat' techniques, you don't have to worry that we will damage the hard-earned reputation of your brand.
Why use MagnifyLab as your Hampton web designers?
As the best Hampton web designers, when you appoint us, we won't rest until we have met your requirements. But more than that, we'll also suggest some real marketing magic to take your website and your business to the next level.
Trusted by businesses across Hampton (and beyond), our team has some of the brightest minds in the industry. So, whether you want a local, national, or international presence, we'll help your brand scale online. Furthermore, if supported by our intelligent, data-driven SEO services, you can be confident that your online presence will attract new and repeat visitors, generate more enquiries, and boost conversions for years to come.
How do I get started?
Taking ambitious brands to the next level, speak to our passionate team today to discover how our website design Hampton agency can unlock the potential in your business and boost your growth.
Say Hello!
Contact Our
Hampton Web Designers
100% transparency, no excuses and no dodgy practices. Just serious digital results.
Get your free website design proposal by contacting our specialist team today.