Your Local

Website Design Berkshire

Agency.

Our Berkshire web design agency crafts stunning responsive websites for B2B & B2C brands. Enquire today for a free website consultation.

Get My Free Quote
Looking for a Berkshire
Website Design company?
Supporting ambitious brands in Berkshire.
At MagnifyLab, we create business-changing websites that boost our Berkshire clients' bottom line. And, because the digital marketing game never stays still, when you work with us, we will future proof your site to ensure that your investment keeps delivering for years to come.
Leveraging the power of open-source platforms – including Shopify, WordPress, WooCommerce,  Magento, Joomla and Drupal – our digital minds make your budget work harder and smarter for you. So you can be sure of a great return on investment. What's more, because we understand what matters to you, all our sites are easy to update. Consequently, they can evolve and grow with your Berkshire business.
With an exceptional team of creative and technical minds, we don't just ensure that our websites work beautifully (although they absolutely do). We also create websites that look stunning and deliver exceptional online experiences. And, because originality matters, our websites are 100% bespoke and tailored to your exact requirements. Whatever you need, we're here for your digital journey.
Website Design Berkshire Services
After a responsive lead-generation website or a high-converting e-commerce site? We have all the experience, passion and business expertise you need. Our web design Berkshire services include:
Bespoke Website Design
WordPress Website Design
Brochure Website Design
E-commerce Website Design
User Experience Design
Search Engine Optimisation
Conversion Rate Optimisation
Paid Search & Paid Social
Website Hosting & Support
Contact Us
Stunning on all devices
Responsive Web Design
Berkshire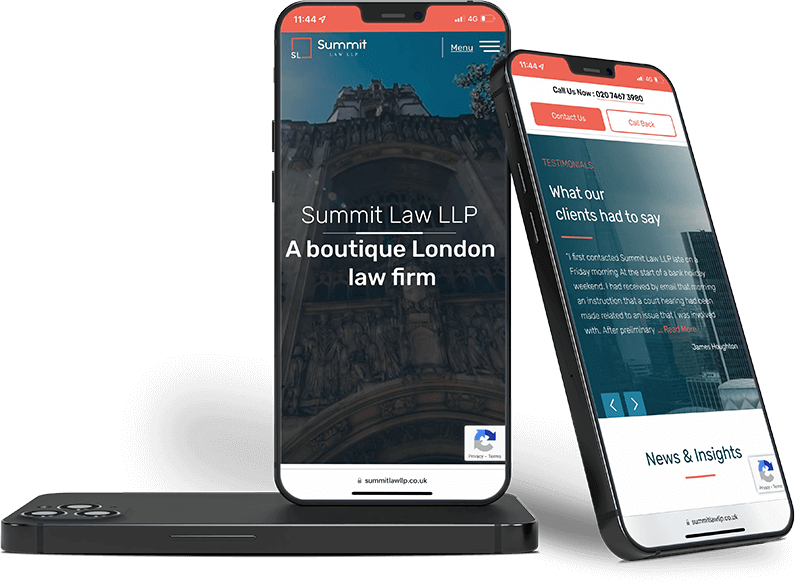 Today, the majority of consumers will come to your site via a mobile device. So, it doesn't matter how great your business looks on a desktop if your website is clunky or impossible to use on-the-go. Today, being mobile-friendly isn't just nice to have; it's business-critical.
Creating bespoke, responsive websites for organisations in Berkshire, we make sure that you provide a consistent, high-quality experience across all consumer touch points. And, by guaranteeing the best configuration of content for the device used, our responsive websites deliver a flawless, intuitive and seamless journey for every single visitor.
But we don't stop there. Because we are digital natives, as well as building functional, super-fast and exceedingly well-engineered responsive websites, we also ensure that they do what you need them to. So, we look at the DNA of your website to ensure it's optimised for SEO and nurtures web visitors from first click to conversion.
30+

Years Experience

50+

Happy Clients

100+

Successful Projects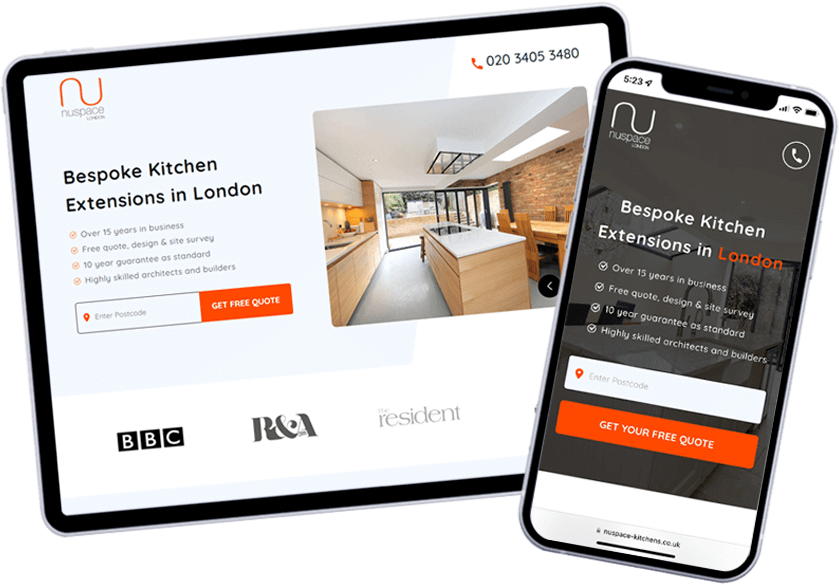 Wordpress websites
Wordpress Development
Berkshire
There's a reason why WordPress has become one of the most popular platforms for businesses across the globe. Our team create beautiful WordPress websites that are engineered to perfection. And, when it comes to SEO, we've got you covered. But, if you want your WordPress website to stand out, you need the right digital partner.
At MagnifyLab, our accomplished team ensures you don't end up with a site that looks just like everyone else's. Instead, we'll create a stunning, unique online experience which empowers you to forge meaningful connections with your website visitors.
Maybe you want a brand-new site for your Berkshire business. Or perhaps you want more control by migrating your existing website over to an open-source platform. Alternatively, you might want to add advanced features or other customisations to your current WordPress website. From initial concept through to technical execution, whatever you need, we can help.
Organic Search (SEO)
Search Engine Optimisation
Berkshire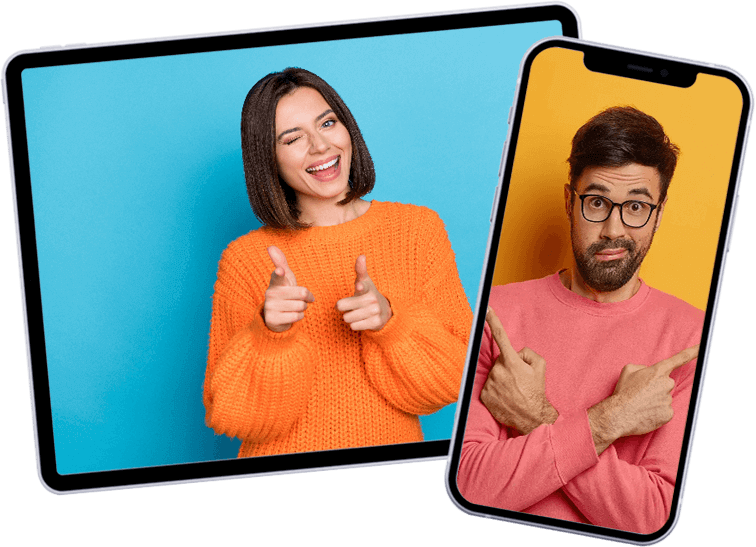 A great website is only half the battle. Understanding Search Engine Optimisation (SEO) is also vital if you want your online business to thrive. But with Google using over 200 signals to rank websites – and the algorithms relentlessly changing – it can be an uphill struggle.
At MagnifyLab, our SEO experts know what it takes to create a local and national presence for your brand. We have an enviable reputation when it comes to doing just that for businesses across Berkshire. Deploying a combination of on-site and off-site optimisation, our intelligent, results-driven SEO will make all the difference.
With years of experience working with B2B and B2C companies, across a diverse range of sectors, we know our stuff. But we never rest on our laurels. The world of SEO doesn't stop, so neither do our SEO geeks. Instead, we constantly research the latest SEO developments to keep you one step ahead of the game.
Contact Us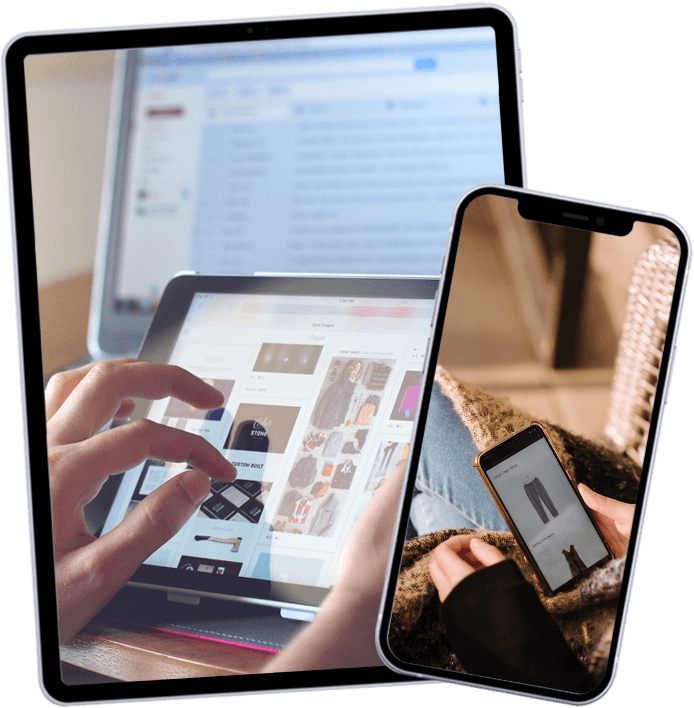 Maximise website revenue
E-commerce Websites
Berkshire
Today's e-commerce sites need to do so much more than just showcase products. That's why, when you work with us, we devise a holistic digital strategy that will help you to increase sales and achieve your long-term goals. In other words, we provide value that can be measured for our Berkshire clients.
From attracting shoppers online to promoting your products and identifying any pages that aren't performing as well as you need them to, we turn a good online shopping experience into a great one. And, because we are experts in industry-leading e-commerce platforms – including WooCommerce, Magento and Shopify – we make sure your site does everything you need it to. From taking payments, to secure checkout and shipping.
With an in-depth understanding of online buyer behaviour, we create e-commerce sites that deliver an emotional connection while boasting unrivalled functionality. So, if you want to attract new shoppers and keep current customers coming back for more, we'll give you the results you need.
Contact Us
Professional Services
Website Design Berkshire
- Featured Work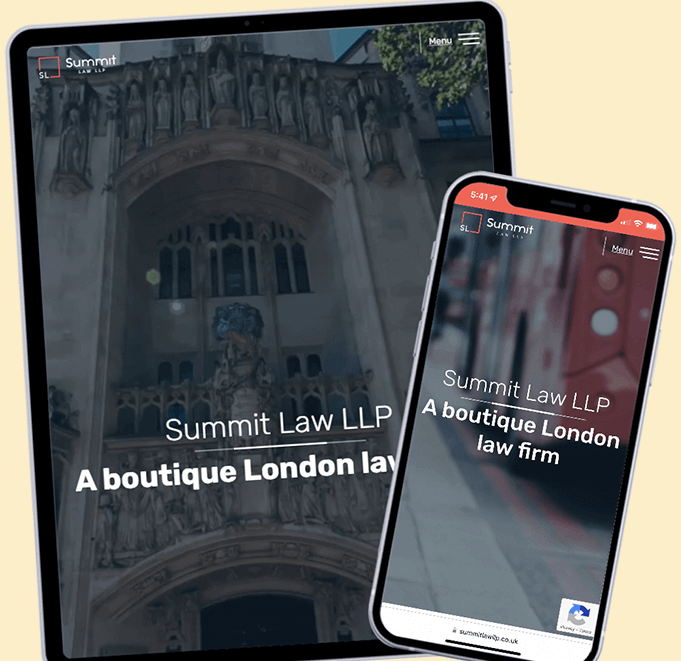 Summit Law
Website Design
A commercial law firm based in the heart of legal London.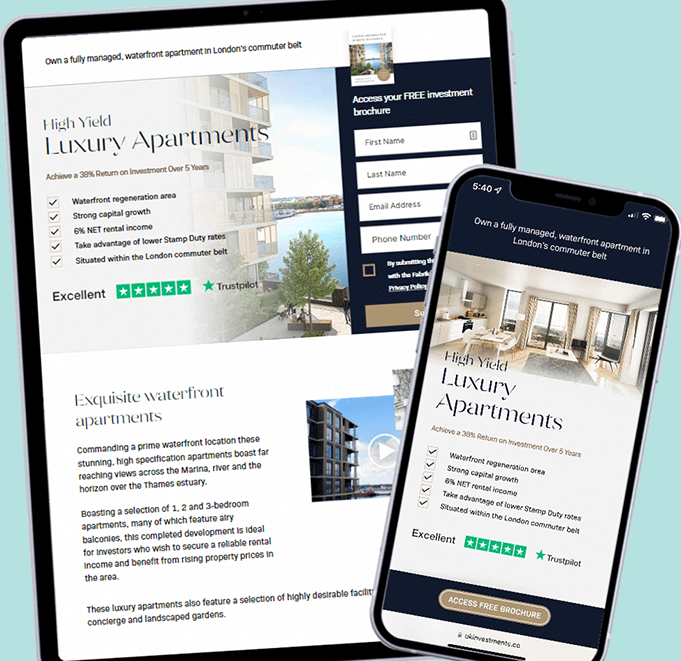 Fabrik Property Group
Landing Pages
Bespoke property landing pages with CRM integration.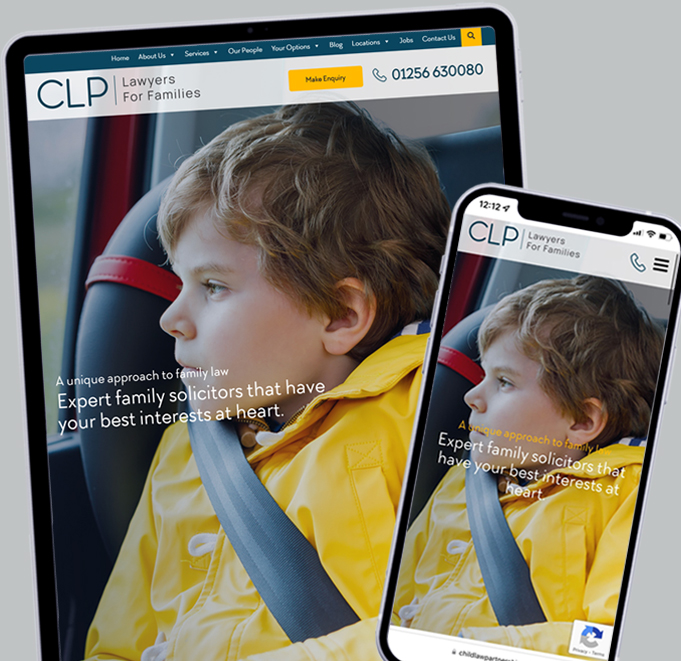 Child Law Partnership
Website Design
A modern website for a regional family law firm.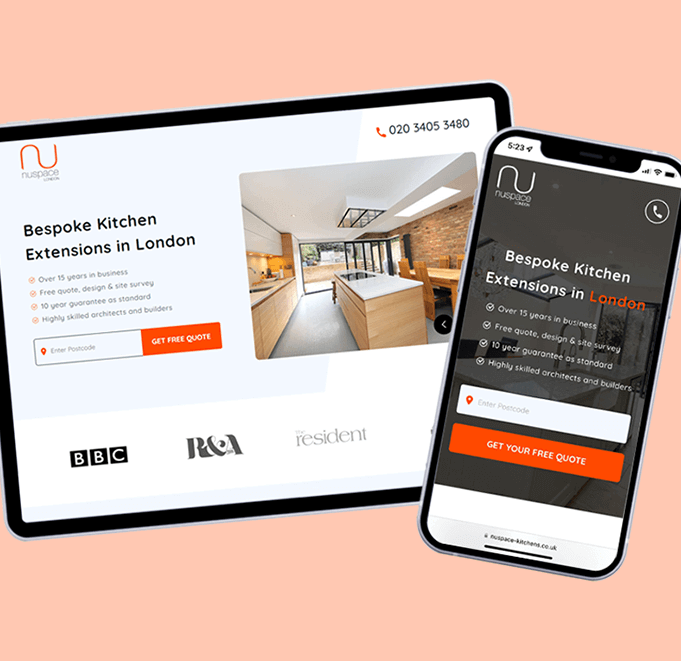 Nuspace Construction
Landing Pages
Bespoke PPC landing pages with multi-step form functionality.
Need a
Berkshire Web Design

Agency for your project?

Taking ambitious brands to the next level – whatever the sector – if you want to unlock the potential of your business and boost growth, get in touch with our experienced Berkshire web design team today.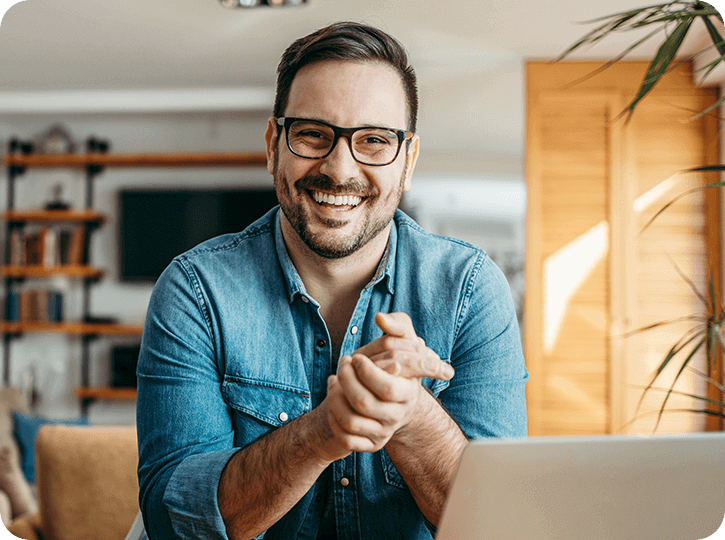 Established Agency
Our
Testimonials

We are delighted with the customer service and results from Google Campaigns run by MagnifyLab! They promptly respond to our requests and positively surprise us with ways of improving our campaign results. 6/5 stars!
Marta Krzemien
Marketing Manager, Steelo Ltd


Great company to work with and they have really helped us to grow our inbound enquiries. The guys at MagnifyLab have made themselves available on the phone even in the evenings and weeks which has been invaluable to us. Thanks MagnifyLab, highly recommended
Richard Yeo
Director, Thermofoam


MagnifyLab now manages all our PPC campaigns and much of our online presence. I have found them to be an outstanding company, dedicated to detail our revenues have significantly increased and our costs decreased.
Martin Benetar
Director, Charter A Group


We've enjoyed working with Ray and his team at Magnify Lab since day one. They have been brilliant with their knowledge and are extremely proactive which we love. Magnify Lab is definitely worth 5 stars for everything they have and are doing for us.
Sally
Adventures in Furniture

Website Design Berkshire for Ambitious Brands
Introduction to
Berkshire
A historic county in South East England, and one of the home counties, Berkshire has been ranked one of the best places to live by the UK Quality of Life Index. The Royal County of Berkshire certainly has a lot to offer by way of history. First established circa 840, Berkshire is one of the oldest counties in Britain. And home to Windsor Castle (one of the Queen's official residences and one of the oldest and largest Royal residences in the world), Berkshire has become a global destination – especially for those seeking to visit places with renowned royal connections. But, while Berkshire has a proud heritage, it is also a great place to live and do business today.
In early 2022, the average property price in Berkshire County was a robust £470k. That's significantly more than the national average (£341k over the same period). In fact, in May 2022, Berkshire was the fifth most pricey county out of the 55 counties in England and Wales. But it's not hard to see why. Less than 50 miles from London, Berkshire offers rural living within easy reach of the capital. And, for people looking for an excellent quality of life, with good transport links, strong Royal connections, shopping and dining, and outdoor attractions, Berkshire has it all.
Berkshire is also a fantastic place for business. In easy reach of London, it is centrally situated with excellent transport links. Part of the M4 corridor, none of the county is more than about ten miles from the motorway. Close to the M40, M25 and M3, London, Bath and Oxford are all within easy reach. What's more, Heathrow is only a 20-minute drive away, and Gatwick is also nearby. The recently opened Elizabeth Line adds to Berkshire's locational strengths.
Berkshire is a thriving economic hub and an important commercial centre. Known as the commercial capital of the Thames Valley, the town hosts many UK and global businesses, including Fujitsu, Hewlett-Packard, Microsoft, Oracle, PepsiCo, Procter & Gamble, Virgin Media, Bang & Olufsen, Cisco, Ericsson, and many more. Berkshire is also a major retail centre. Tourism also plays a very important role in Berkshire, with attractions such as Windsor Castle and Royal Ascot attracting tourists every year.
At MagnifyLab, our Berkshire web design agency is helping businesses across the county to succeed online. Offering beautifully designed, intelligent websites backed up by clever SEO, we have fast become the digital marketing agency of choice for many companies in and around Berkshire. If you'd like to add your name to our roster of successful Berkshire businesses, contact us today. We'd love to hear from you.
What else does your Berkshire business need to know about working with MagnifyLab? Read on to find out.
Costs for website design Berkshire services
Our website costs depend on your requirements. As such, our prices vary. Please get in touch for a free quote. Websites typically cost from £2,500. This might be more expensive than other quotes you have received, but we'd love to talk to you to explain the value we offer above other Berkshire web design agencies.
Unlike some Berkshire website design agencies that churn out templated, off-the-rack websites that look like everyone else's, we only ever design and develop bespoke and original websites for our discerning clients. But it's not styling over substance. Our websites are created to match the needs of your business. They are built on the latest principles of accessibility, responsiveness, and performance. And they won't need updating and fixing regularly. So, while you might pay more up-front, our websites deliver unbeatable value over time. To find out why we are so different, contact our team for a custom quotation.
How long does it take to build a website?
Unfortunately, there isn't a standard answer to this question. The time we take on each client website varies. Some websites can be ready in as little as 4-6 weeks. In contrast, others take 3-4 months of design and development. No two businesses are the same, and when you appoint us, you'll have your own requirements and objectives. We work with you to make sure we thoroughly understand your website wants and needs before establishing a timeframe for your project.
Other Berkshire web design companies might promise to be quicker, but it is worth checking whether a cheaper quote means your new site will be created using a bog-standard template. If it does, you could get your site in a couple of weeks but be unhappy with it for much longer! At MagnifyLab, all our websites are fully bespoke, so we promise that it will be worth waiting for. Contact us to find out more about our unique and tailored approach to website development.
What type of Berkshire companies can you help?
Our Berkshire web design agency has experience across a range of sectors. This includes (but isn't limited to) e-commerce, finance, property, technology, legal marketing, and home improvement. Whatever sector you operate in, if you want an original, responsive, high-performing website, we can help.
Berkshire web designers and digital marketing experts, we have specific experience in the sectors that our clients operate in. This includes professional, scientific & technical, digital and comms, wholesale & retail, real estate, manufacturing, admin & support, construction and more. And we can help with businesses of all sizes, from micro (0-4 employees) and SMEs, to much larger firms. Find out more about some of the industries our web design agency has supported here.
Do you redesign existing websites?
If you want to make changes to an existing website that another company built, we should be able to help. To find out how best to do this, get in touch to discuss your requirements, and we'll formulate a plan of attack. However, if we think it would be more cost-effective to start from scratch, we'll let you know. It's important that you don't throw good money after bad.
We have helped many of our Berkshire clients to improve their existing websites. This includes changing the way they look to make them more visually appealing, moving them to a new platform to make them easier to update (e.g. WordPress), and making sure they are mobile-friendly so that they will work on all devices. Whatever you need, our Berkshire web design agency will listen to your requirements and always offer the most commercially savvy solution.
Will my new website design Berkshire work on mobile and tablets?
If your current website doesn't work on mobile and tablets, you have a big problem. In 2021, over 90% of the world's internet population used a mobile device to go online and over half of all online traffic was from mobile devices (Statista). Google also reward websites with a mobile-friendly design, so your website must be responsive.
At MagnifyLab, our mobile designs are 100% bespoke, and some of the best you'll find. We are passionate about creating user-friendly websites, so we place great importance on making sure that our Berkshire clients offer website experiences on mobile devices that are second-to-none.
Can you convert my existing Berkshire website into WordPress?
Of course. Our WordPress experts can help convert your site to WordPress to make it easier to use and more Google-friendly. In fact, we know exactly what it takes to build a great WordPress website, so when you appoint us, as well as finding out what you need, we might even be able to suggest some additional web magic that you haven't even considered yet.
From integrated e-commerce solutions to SEO, accessibility, and customer sign-up, we'll make your WordPress website work harder and smarter for you. Once up and running, you can use us as much or as little as you want to keep your WordPress website updated. You are always in control.
Do you offer a payment schedule for Berkshire websites?
Yes, we offer a 50% upfront, 50% on completion payment plan for your Berkshire website. All our website projects start with a 50% deposit, with the remaining 50% due once everything is signed off.
Do you provide website maintenance and support?
Sure. Our website support and maintenance services look after your plugin updates, backups, security checks, and site edits. Basically, anything you need to ensure your site continues to work flawlessly.
Can you rank my Berkshire website on Google?
Yes! Being marketing-led, we always encourage a strong, sustainable SEO strategy to get the most out of your Berkshire website.
Offering high-impact SEO support for Berkshire businesses – with content creation, on-page optimisation, strategic link building, and more – we help our clients get to grips with the complex world of algorithms. We always strive for the first page of Google, and we have a strong track record of getting there! So, whether you need a local or national presence for your brand (or both!), we'll help improve your online visibility, generate more enquiries, and boost sales. Speak to our passionate team today to discover how.
Why use MagnifyLab as your Berkshire web designers?
It's essential that your website does not let you down. And at Magnify Lab, we make it our mission to ensure you succeed online. With a passionate, savvy, and creative team of Berkshire web designers, we'll give you a stunning online presence that will be sure to impress. Let us help to bring your vision to life. Give us a call to find out more.
How do I get started?
It's simple! Get in touch with our experienced website design Berkshire team today!
Say Hello!
Contact Our
Berkshire Web Designers
100% transparency, no excuses and no dodgy practices. Just serious digital results.
Get your free website design proposal by contacting our specialist team today.