Your Local

Website Design Guildford

Company.

Our Guildford web design agency crafts stunning responsive websites for B2B & B2C brands. Enquire today for a free website consultation.

Get My Free Quote
Looking for a Guildford
Website Design Company?
Supporting ambitious brands in Guildford.
Do you need a show-stopping website to advertise what you do? Perhaps you require a high-converting lead generation site to boost conversions and sales? Whatever you need, we can help.
At MagnifyLab, we use all our experience and passion to design and build websites that look sensational. However, our talented team understands that beauty is more than skin deep. Exploiting the very best technology and platforms – including WordPress, Shopify, Magento, WooCommerce, Joomla and Drupal – we make you look great. That's a given. But more than this, we also ensure that our websites do what you need them to.
With a remarkable blend of creativity, inspiration and finely tuned tactical execution, we craft exceptional digital experiences for our Guilford clients. And, because we know our stuff, all our websites are user-friendly, easy to update, and a fantastic return on investment. They are also 100% bespoke and tailored to your precise requirements.
Website Design Guildford Services
In today's digital age, having a high-quality website is business critical. But the right online presence requires the right digital partner.
Bespoke Website Design
WordPress Website Design
Brochure Website Design
E-commerce Website Design
User Experience Design
Search Engine Optimisation
Conversion Rate Optimisation
Paid Search & Paid Social
Website Hosting & Support
Contact Us
Stunning on all devices
Responsive Web Design
Guildford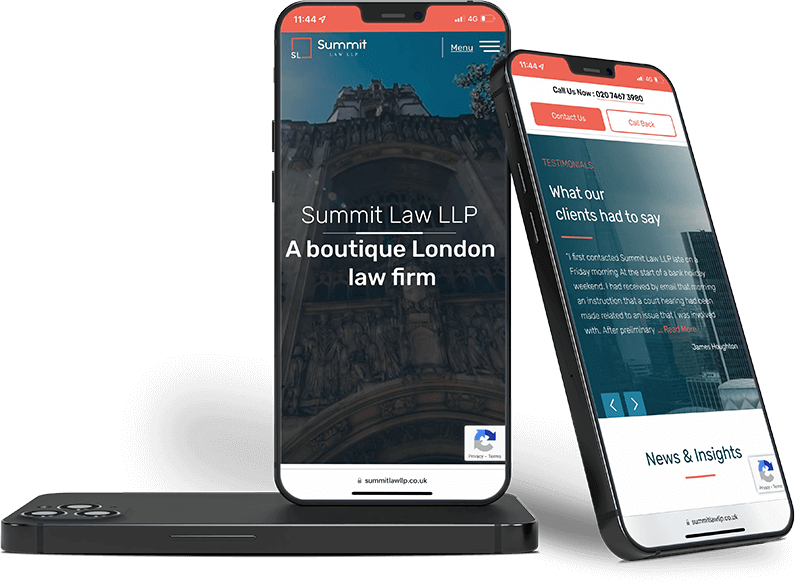 Delivering a great user experience is a priority for your business. But your customers could visit your website using a huge range of devices, and, it's vital that their interactions with your brand are consistent. Our responsive websites go through a rigorous development and testing process, so we can confidently guarantee a faultless, intuitive and seamless user experience across all devices. Furthermore, creating responsive, super-fast, mobile-friendly websites for businesses in and around Guilford, everything we do is designed with search engine visibility and conversion optimisation in mind.
Ensuring the best possible reflection of your brand, we also take the time to understand the DNA of your business, And, once we know your exact requirements, we handcraft your site to meet them. There is no one-size-fits-all when you choose us as your Guilford-based digital partner. The bottom line is, when you work with MagnifyLab, we make sure that your online presence never lets you down.
30+

Years Experience

50+

Happy Clients

100+

Successful Projects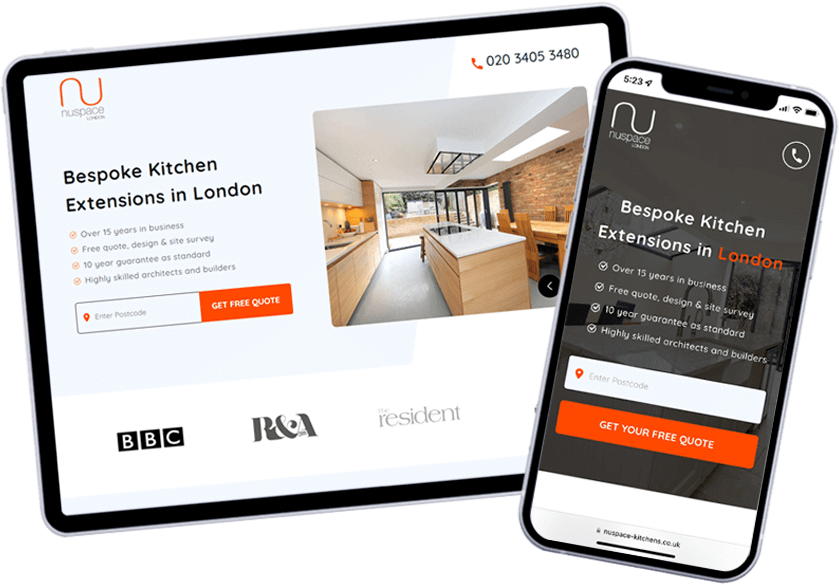 Wordpress websites
Wordpress Development
Guildford
At MagnifyLab, we know how WordPress works. So, if you are looking for a fantastic WordPress website from an experienced website design Guilford team, you've come to the right place.
Need a brand-new WordPress website for your Guilford business? Or, perhaps you want to give your current WordPress website a bit of a refresh? Maybe you require custom plugin development to increase the technical capabilities of your site? Or it could be that you want to improve the user experience for your customers? Whatever you need, we can help.
Whizzes in all-things WordPress, we've been designing and developing exceptional websites for our Guilford clients for years. So, from initial brief through to execution, you can rely on our talented team. In addition, because we use everything we know about the online world to help you forge meaningful connections with your web visitors, we also make sure you benefit from our experience.
Organic Search (SEO)
Search Engine Optimisation
Guildford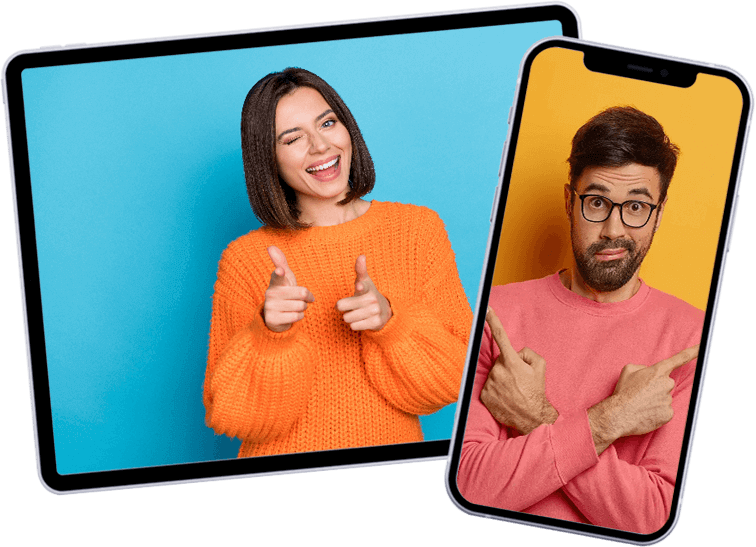 Ultimately, website traffic is the lifeblood for many businesses, but an awesome website is only half the battle. Before you can start capturing and converting enquiries, your target customers need to find you. So, if you want to maximise the local and national presence of your brand, a creative SEO strategy is a must.
But did you know that Google uses over 200 signals to rank websites in its search engine results? With a huge range of essential on-page factors such as website architecture, content themes, page structures, and copy length to consider, we do the hard work, so you don't have to.
Helping Guilford companies to navigate search strategy and overcome the complex world of algorithms, our SEO experts are passionate about improving your search engine position. And, because the organic search landscape has never been more competitive, we never rest on our laurels. Instead, we keep up to date with any changes to Google's algorithm, and we proactively adapt our strategy to keep you ahead of the game. Because when it comes to SEO, there is no prize for second place.
Contact Us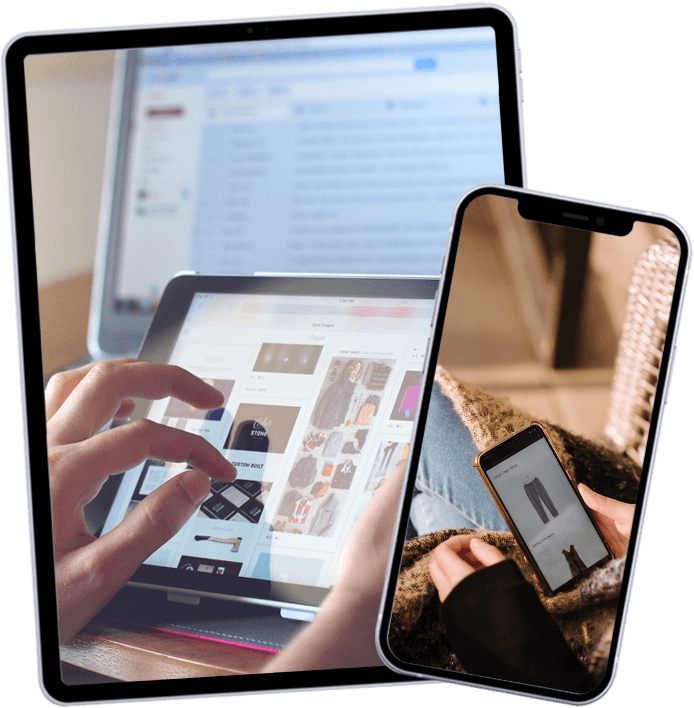 Maximise website revenue
E-commerce Websites
Guildford
At MagnifyLab, we know a thing or two about creating great e-commerce websites for our Guilford clients. So, whether you need a new e-commerce website, or a more exciting web presence to delight and grow your audience, we'll bring your vision to life. And because sales and profits matter, we'll get you up and running quickly and effortlessly.
Of course, we'll make sure that your e-commerce site delivers the very best user experience. And that it promotes your offering in an engaging and attractive way. That comes as standard. But with shoppers more demanding than ever, we'll also provide the latest insight into e-commerce trends. This approach ensures that your site works today, and that it continues to support your long-term goals.
Experienced in the very-best e-commerce tools and platforms, including WooCommerce, Magento or Shopify platform, when you work with us, we give you everything you need to sell and succeed online.
Contact Us
Professional Services
Website Design Guildford
- Featured Work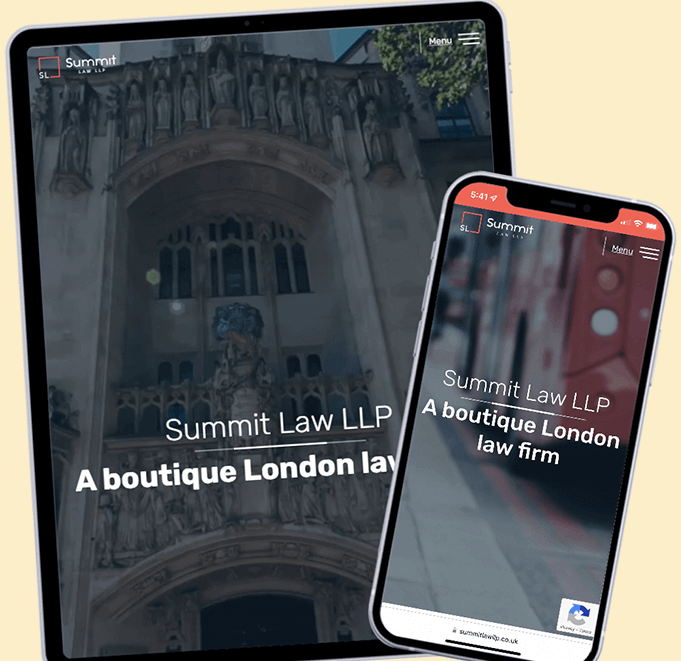 Summit Law
Website Design
A commercial law firm based in the heart of legal London.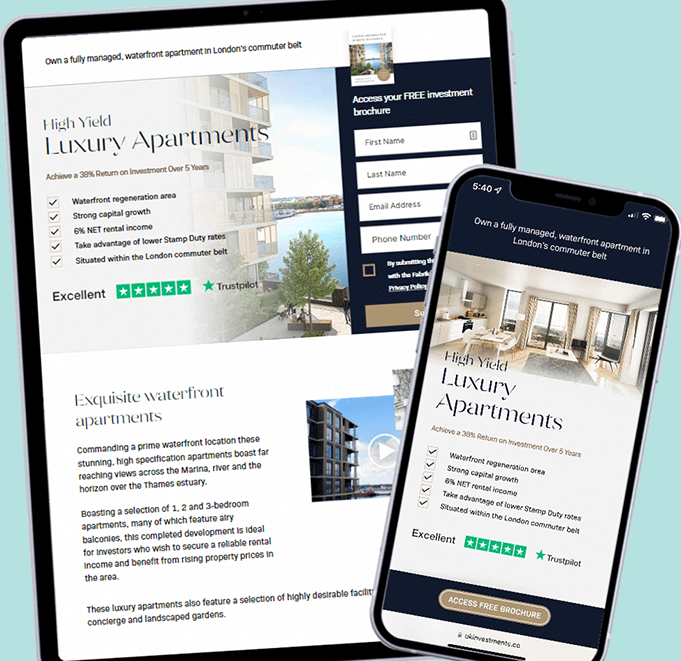 Fabrik Property Group
Landing Pages
Bespoke property landing pages with CRM integration.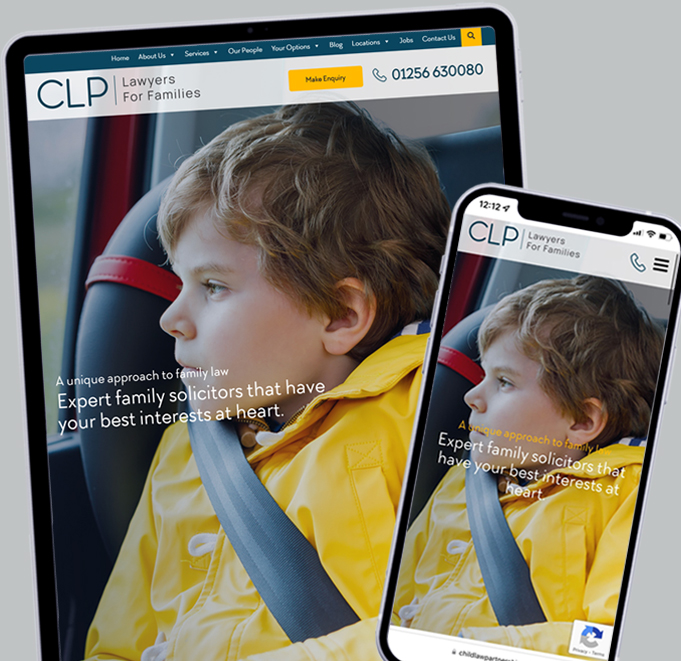 Child Law Partnership
Website Design
A modern website for a regional family law firm.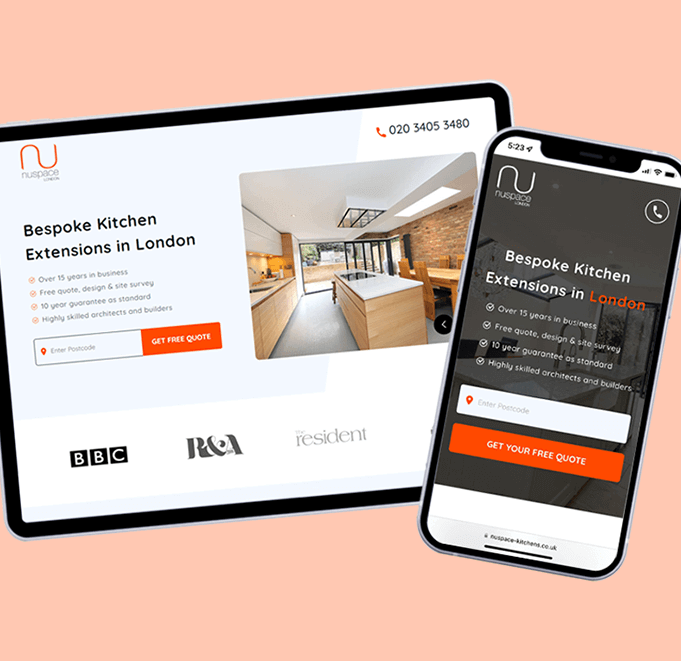 Nuspace Construction
Landing Pages
Bespoke PPC landing pages with multi-step form functionality.
Need a
Guildford Website Design

Agency for your project?

Taking ambitious brands to the next level – whatever the sector – if you want to unlock the potential in your business and boost your growth, get in touch with our experienced website design Guildford company today.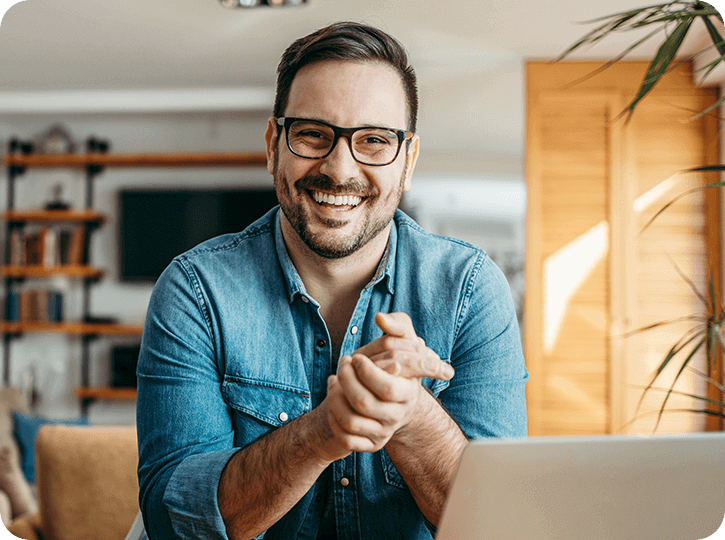 Established Agency
Our
Testimonials

We are delighted with the customer service and results from Google Campaigns run by MagnifyLab! They promptly respond to our requests and positively surprise us with ways of improving our campaign results. 6/5 stars!
Marta Krzemien
Marketing Manager, Steelo Ltd


Great company to work with and they have really helped us to grow our inbound enquiries. The guys at MagnifyLab have made themselves available on the phone even in the evenings and weeks which has been invaluable to us. Thanks MagnifyLab, highly recommended
Richard Yeo
Director, Thermofoam


MagnifyLab now manages all our PPC campaigns and much of our online presence. I have found them to be an outstanding company, dedicated to detail our revenues have significantly increased and our costs decreased.
Martin Benetar
Director, Charter A Group


We've enjoyed working with Ray and his team at Magnify Lab since day one. They have been brilliant with their knowledge and are extremely proactive which we love. Magnify Lab is definitely worth 5 stars for everything they have and are doing for us.
Sally
Adventures in Furniture

Website Design Guildford for Ambitious Brands
Introduction to
Guildford
A beautiful town in Surrey, Guildford is located on the River Wey. Delivering the best of both worlds for those seeking the perfect combination of urban and rural living, within easy reach of the capital and surrounded by gorgeous countryside, Guildford is a fantastic place to live and do business.
When it comes to house prices, the average cost of property sold in Guilford over the last 12 months is £629,482 (Zoopla, July 2022). So, while it is more expensive than most of the UK (especially for historic character properties), it does offer a more affordable option than London. And, with an eclectic mix of homes, from small apartments to grand period townhouses, the Borough of Guildford has something to suit everyone.
Guilford also has an impressive range of cultural, sports and recreational activities. History and architecture buffs will surely be impressed with Loseley Park, Watts Gallery, the beautifully maintained Guildford Cathedral, Clandon House and Guilford Castle. Guilford also boasts Pewley Down, a wonderful 23-acre nature reserve, and Newlands Corner, a popular viewpoint and beauty spot. Furthermore, if you are a sports fan, Guilford is home to the Guildford Flames ice hockey team, and the Guildford Spectrum provides an abundance of leisure facilities, including a pool, ice rink, gym, and soft play.
Educationally, Guildford has a range of excellent schools, many of which have been rated "outstanding" or "good" by Ofsted. The University of Surrey is also based in the county town of Guildford. Renowned for the Surrey Space Centre – a world-leading space research and engineering hub – the University also hosts an array of impressive sports halls, facilities, and centres.
Guilford has excellent railway stations, located just 35 minutes from Waterloo and on the main line between London and Portsmouth. The town is also close to the A3 and the A25. And there are direct lines to Gatwick Airport. So, Guildford's accessible location makes it an ideal spot for businesses. Indeed, many companies have chosen to have a base in or near the town, including Colgate Palmolive, BAE Systems Digital Intelligence, DJO Global, DPS Games and more.
If your business is based in the town, or wider Surrey, our web design Guildford agency has everything you need to create a successful online presence. So, if you want better, creative, and commercially astute web design, get in touch.
What else does your business need to know about working with our Guildford web design company? Read on to find out.
Costs for website design Guildford services
What exactly does a new website cost? This is one of the most frequently asked questions we hear at our Guildford web design agency. And, while there is no one answer to this question, to give you a rough idea of what you might have to pay, our prices start from around £2,500.
For this, you won't get a pre-designed website that looks like every other business, won't work on mobile devices, and will need updating and fixing regularly. Instead, when you work with our website design Guildford team, you'll get everything you need to get ahead. Offering unbeatable value for money, we offer:
100% bespoke website design
Functionality that is tailored to the precise needs of your business
Cutting-edge responsive design so that your website works flawlessly across desktops, tablets, and smartphones
A site that has been designed to the highest accessibility and usability standards
A website that will appeal to Google and the other search engines
A website that will adapt with your business and won't prove clunky to update.
We might not be the cheapest Guildford web design agency, but we offer unbeatable value for money. Contact our team for a custom quotation.
How long does it take to build a website?
The length of time our Guildford web designers will need to craft and deliver your bespoke website will depend on your particular requirements. Get in touch, tell us what you need, and we'll provide a realistic timeframe for your project.
Most of our smaller websites take around 4-6 weeks to build, while bigger sites, with more pages and functionality, can take us nearer 3-4 months. This might seem long, but we believe in doing things right. Unlike other Guildford web agencies keen to churn out as many websites as possible (and relying on pre-built off-the-shelf templates to do so), we take the time to create something your business will be proud of.
What type of Guildford companies can you help?
At our web development Guildford agency, we have experience across an impressive range of sectors. This includes (but isn't limited to) e-commerce, finance, property, technology, legal and home improvement. We have worked for both B2C and B2B companies and understand the different needs of appealing to diverse audiences.
With a steady flow of graduates entering the Guilford workforce, some key sectors in and around Guildford include:
The creative industries
Financial, business, and professional services
ICT
Advanced engineering
Software and digital media
Pharmaceuticals, life sciences and healthcare.
Our team of Guildford web designers and digital marketing experts are ideally placed to help these businesses, and others, thrive.
Do you redesign existing websites?
No problem. If your current website isn't performing for you, our Guildford web designers can help. Things we can do for you include:
Giving your site a fresh new design to make it more modern and engaging
Improving your conversion rates
Making your site responsive so that it will work across devices
Adding new functionality
Moving a static website to a new CMS such as WordPress.
Our Guilford website developers are experts in all the readily available website platforms such as WordPress, Shopify, WooCommerce, Joomla and Drupal. So, if you want to make your site easier to use and update, we can help. But, to ensure we never waste your time or budget, our Guildford web designers will let you know if it would be cheaper to start from scratch.
Will my new Guildford website design work on mobile and tablets?
Definitely! We combine all our creative and coding flare to ensure that your new site works perfectly, whatever the device.
When you appoint us as your Guildford web design agency, we'll provide you with website designs to show you how your site will look on different screen sizes, so you'll know what you are getting. Indeed, with most web visitors now using mobile devices, we don't recommend that you work with anyone that does not offer responsive design as standard.
Can you convert my existing Guildford website into WordPress?
No problem. Our Guildford website designers are WordPress experts, and we have loads of experience doing just this for many happy clients.
If you want to move your current website over to WordPress, we'll listen to your requirements and deliver on time and within budget. And, because we know what your competition is doing, we will probably be able to suggest some extra elements and functionality that you haven't even considered.
Do you offer a payment schedule for Guildford websites?
Yes, we do. Our web design Guildford agency requires a 50% deposit before we start a new website project, but we don't ask for the remaining balance until you are happy and the website is about to launch.
Do you provide website maintenance and support?
We do, yes. We are delighted that many of our customers are so happy with our web design services that they want to continue to use our Guildford website design agency to provide ongoing website support.
Our web maintenance and support services cover plugin updates, backups, security checks, site edits and more. We also deliver the peace of mind that comes with knowing your site is being looked after and will continue to work beautifully. But you are not tied into using our Guildford website development agency, and you can use us as little or as much as you like to keep your website updated.
Can you rank my Guildford website on Google?
We'd love to! In fact, our Guildford website design agency is obsessed with all things Search Engine Optimisation (SEO)! So, in addition to designing and developing a fantastic website for your organisation, we can also work with you to ensure that your site attracts new and repeat visitors, generates more enquiries, and boosts sales.
Contact us to find out how we can help to optimise your website with a successful and sustainable SEO strategy. We can even help with PPC management, Google Ads management and paid social advertising to improve your online visibility. Can your current website design Guildford agency do all this?
Why use MagnifyLab as your Guildford web design company?
When you appoint us as your website design Guildford partner, we can provide everything your business needs to prosper online. That includes:
Beautiful and 100% unique web design
Flawless web development
Responsive web design
Ongoing maintenance and support
Objective-driven SEO that includes content creation, on-page optimisation, and intelligent link building
PPC management and paid social.
Because we offer a complete range of services, you can enjoy all the online marketing support your business needs, without having to deal with multiple suppliers. Please speak to our passionate team today to discover how our Guildford-based marketing agency can help you.
How do I get started?
Adding some creative magic to your online marketing, if you want to elevate your brand and unlock the potential in your business, get in touch with our experienced Guildford website design agency today.
Say Hello!
Contact Our
Guildford Web Designers
100% transparency, no excuses and no dodgy practices. Just serious digital results.
Get your free website design proposal by contacting our specialist team today.