Your Local

Website Design Kent

Agency.

Our Kent web design agency crafts stunning responsive websites for B2B & B2C brands. Enquire today for a free website consultation.

Get My Free Quote
Looking for The Best Kent
Web Design company?
Websites that pack a punch for Kent businesses
An experienced digital marketing agency, we provide a range of web design services that help our Kent clients to succeed online. And, because we are experts in design, technology and marketing, whatever you need, we've got it covered. But when you work with MagnifyLab, it's not about us; it's about you.
Rejecting the one-size-fits-all approach, our website design Kent company make sure that everything we do is tailored to your business' needs and objectives. So, as well as crafting an exceptional digital experience for your Kent business, we also make sure that your website works the way you need it to.
Channelling the power of the very best technology and platforms – including WordPress, Shopify, Magento, WooCommerce, Joomla and Drupal – our team of brilliant designers and developers will build you a high-quality website that looks sensational. But we do more than make you look great. 100% bespoke and custom-made to your detailed requirements, whether you need a lead generation website to boost conversions and sales, an SEO-powered site to attract new business, or a stunning brochure website, we promise complete satisfaction.
Website Design Kent Services
Meet your website design Kent agency that bring the skills above and beyond the ordinary to every single project. Our team of innovators provide a range of web design services including:
Responsive Web Design
WordPress Websites
Brochure Websites
E-commerce Websites
User Experience Design
Search Engine Optimisation
Digital Marketing
Website Hosting & Support
Contact Us
Stunning on all devices
Responsive Web Design
Kent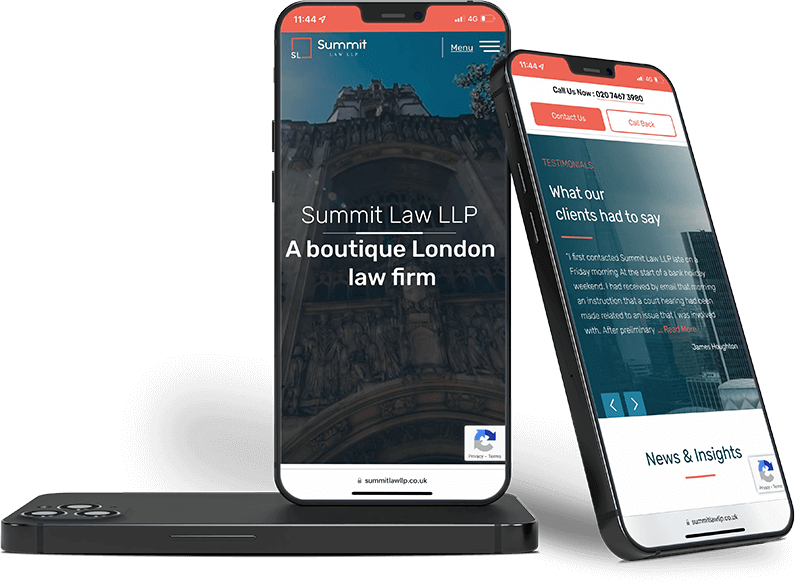 You've come to us because you need a beautiful new website. And we can do that for you. But, as well as creating a site that looks amazing, at MagnifyLab we also make sure that your online presence never lets you down.
Passionate about responsive web design, we use all our expertise to ensure your site works flawlessly and delivers the best possible impact – regardless of screen size, browser and resolution. And, to make certain that your site delivers a seamless experience across all devices, we deploy a rigorous testing process. But we don't stop there.
As a leading digital agency, we know that you want an online presence to be proud of. And, to achieve this, you need a website as unique as you are. So, when you choose us as your Kent-based digital partner, we make sure you shine online.
30+

Years Experience

50+

Happy Clients

100+

Successful Projects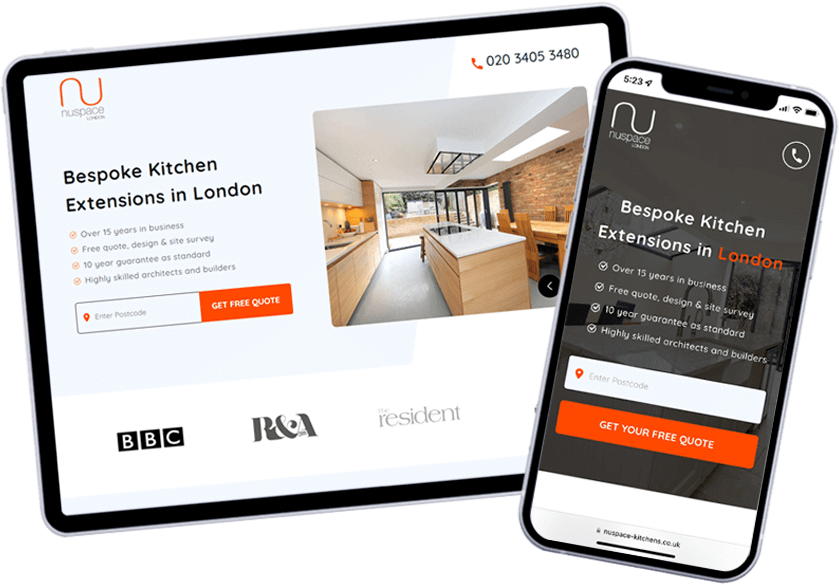 Wordpress websites
Wordpress Development
Kent
Whether you are establishing or growing a business, you need a website that is flexible enough to grow as you do. And, for a smart, agile and affordable platform, WordPress is the perfect solution.
At MagnifyLab, we're whizzes when it comes to WordPress development. So, if you want to get your web presence up and running, quickly and easily, you've come to the right place. Whether you need a brand-new WordPress website for your Kent business, or if you just need to give your current WordPress site a bit of a lift, we have all the expertise you need. We can even devise ingenious technical solutions such as custom plugins to make sure your responsive WordPress website does everything you need it to.
Having crafted bespoke WordPress sites for our Kent clients for years, you can trust us to bring your creative vision to life.
Organic Search (SEO)
Search Engine Optimisation
Kent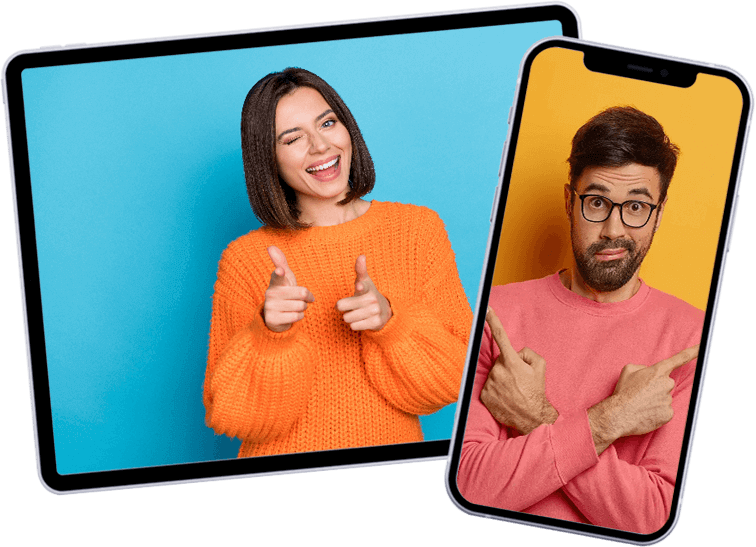 Website traffic is the lifeblood for many Kent businesses. That's why, as well as building beautiful websites, our team of online virtuosos can also help you to overcome the complex world of algorithms and search strategy.
Combining technical expertise, with quality content, critical on-page factors and influential backlinks, we pull out all the stops to increase your search rankings each and every month. And, because our SEO experts love what we do, nothing makes us happier than watching your organic traffic and conversion rates grow.
Today, companies across Kent and beyond are competing for the first page of Google. But with MagnifyLab working hard to boost your visibility and domain authority, you'll gain the competitive advantage. Having helped many Kent-based companies with their local and national SEO, we know what it takes to succeed in the fast-paced digital world. Give us a call to find out more. We'd love to hear from you.
Contact Us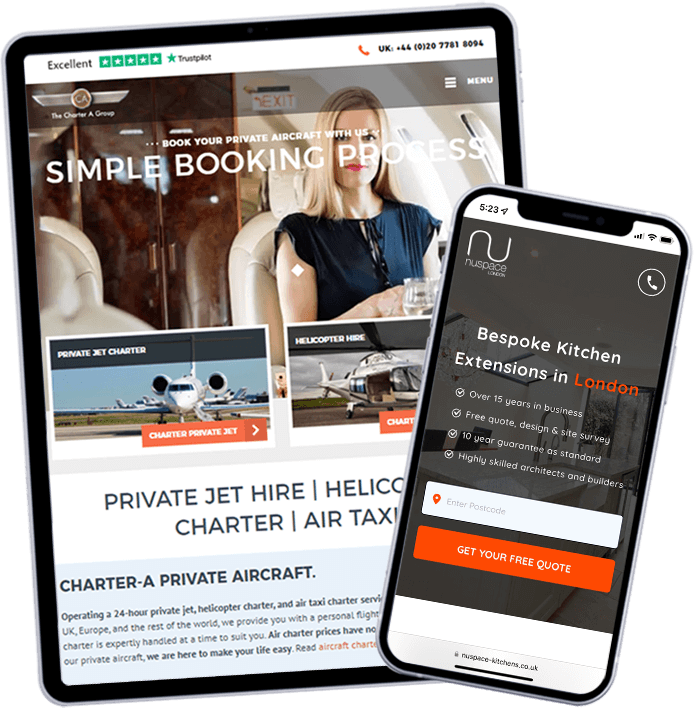 Maximise website revenue
E-commerce Websites
Kent
If you sell online, then your e-commerce website is essential to your burgeoning business. Mess it up, and you'll not only lose a sale, you'll also lose the customer. Luckily, with MagnifyLab as your website design Kent company, that's not going to be a problem.
Making sure that you don't frustrate those all-important customers, we create outstanding, bespoke e-commerce websites that keep people happy. And keep them coming back for more.
Providing an engaging and enjoyable online experience for ambitious retailers to large national brands, we ensure your e-commerce website perfectly reflects your brand. And, in addition to promoting your products and services in an engaging and attractive way, we also safeguard financial transactions and customer details. What's more, because we create e-commerce websites using WooCommerce, Magento and Shopify, we deliver all the functionality you need.
Contact Us
Professional Services
Website Design Kent
- Featured Work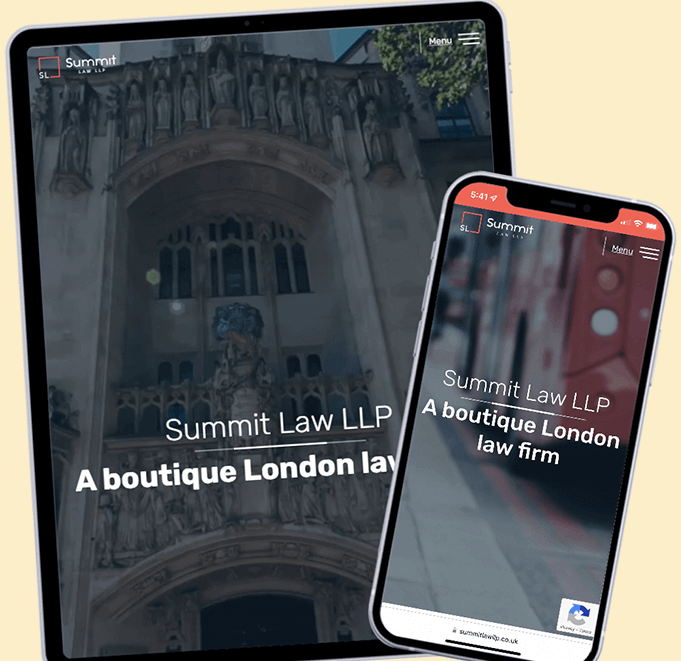 Summit Law
Website Design
A commercial law firm based in the heart of legal London.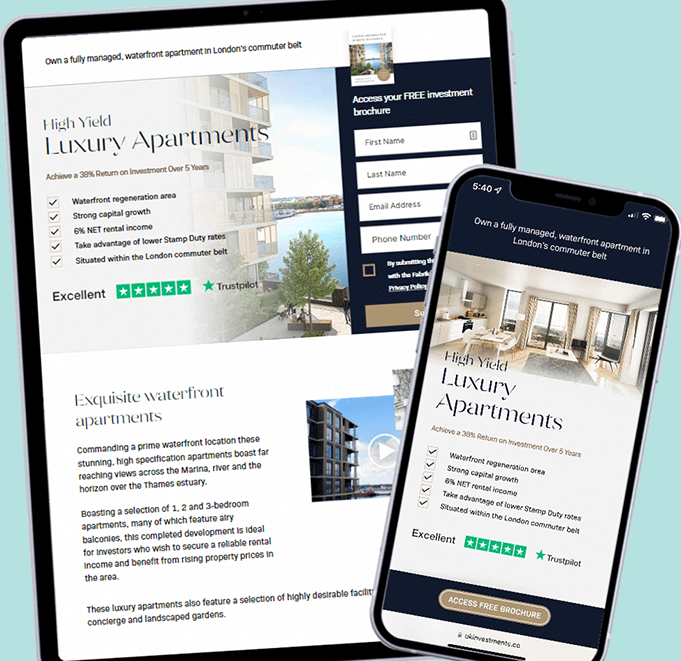 Fabrik Property Group
Landing Pages
Bespoke property landing pages with CRM integration.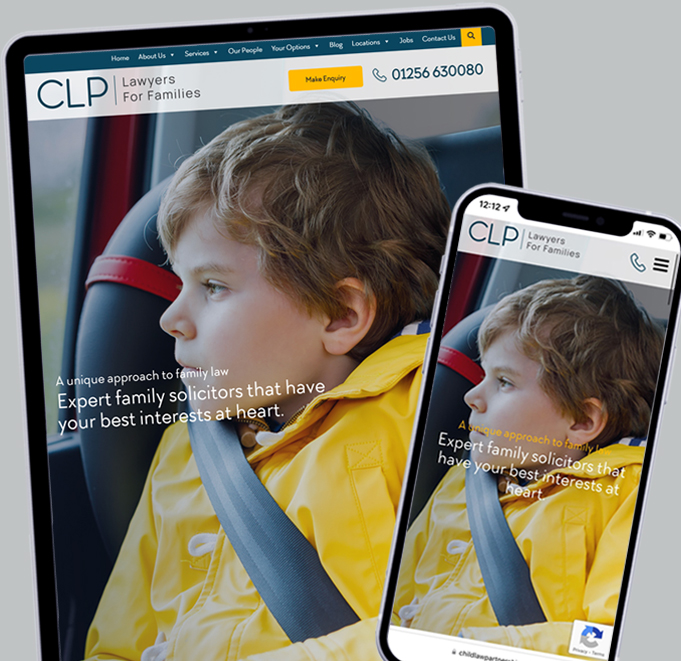 Child Law Partnership
Website Design
A modern website for a regional family law firm.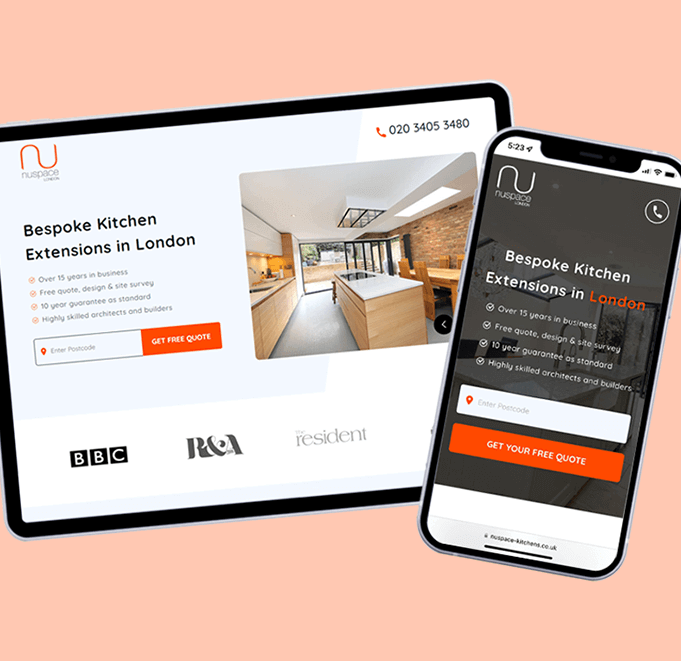 Nuspace Construction
Landing Pages
Bespoke PPC landing pages with multi-step form functionality.
Need a
Web Design Kent

Agency for your project?

Taking ambitious brands to the next level – whatever the sector – if you want to unlock the potential in your business and boost your growth, get in touch with our experienced Kent web design company today.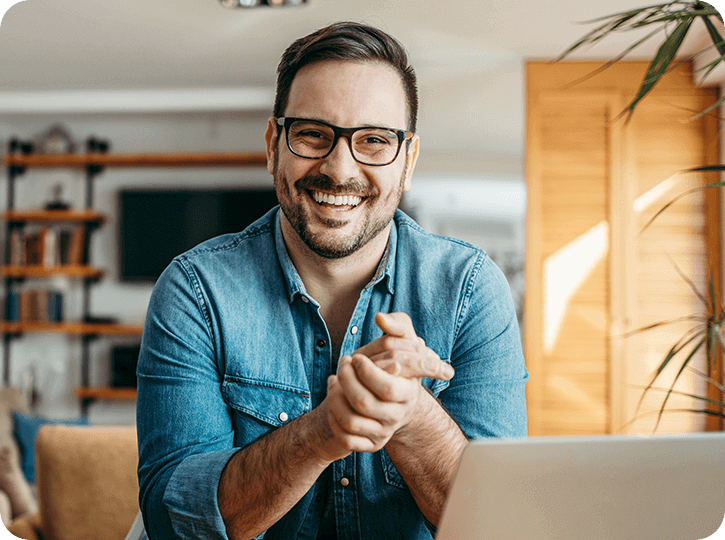 Established Agency
Our
Testimonials

We are delighted with the customer service and results from Google Campaigns run by MagnifyLab! They promptly respond to our requests and positively surprise us with ways of improving our campaign results. 6/5 stars!
Marta Krzemien
Marketing Manager, Steelo Ltd


Great company to work with and they have really helped us to grow our inbound enquiries. The guys at MagnifyLab have made themselves available on the phone even in the evenings and weeks which has been invaluable to us. Thanks MagnifyLab, highly recommended
Richard Yeo
Director, Thermofoam


MagnifyLab now manages all our PPC campaigns and much of our online presence. I have found them to be an outstanding company, dedicated to detail our revenues have significantly increased and our costs decreased.
Martin Benetar
Director, Charter A Group


We've enjoyed working with Ray and his team at Magnify Lab since day one. They have been brilliant with their knowledge and are extremely proactive which we love. Magnify Lab is definitely worth 5 stars for everything they have and are doing for us.
Sally
Adventures in Furniture

Website Design Kent for Ambitious Brands
Introduction to
Kent
Regularly ranked as one of the best places to work and live in the UK, Kent has a lot to offer. An alluring combination of seaside towns, architectural beauty, vibrant cities, and stunning countryside make this county hard to beat. And when you add its close proximity to London, you can see why Kent is so desirable.
Property in Kent is varied. Modern flats, Victorian houses, huge estates, fishermen's cottages, and barn conversions make up the market. Overall, in 2021, the majority of property sales were for terraced homes, with an average sale price of £432,371, according to Rightmove. And, because it boasts many Ofsted-rated "outstanding" schools, Kent is especially popular with families.
Located in South East England and the most populous of the home counties, there is certainly plenty to do in Kent. Around 65 million visitors flock to Kent to see Dover Castle, the White Cliffs of Dover, Leeds Castle, and Canterbury Cathedral every year. Kent also boasts a thriving hospitality sector with some fantastic food and drink businesses. And, for those who are passionate about culture, Kent hosts a number of art and music festivals.
Well-connected in terms of transport links, Kent borders Greater London. It's also next to Surrey and Essex. Launched in 2007, Kent benefits from the UK's first high-speed rail link, enabling travel to the heart of London in under 20 minutes. The extension of London Undergrounds' Elizabeth Line has also improved transport links in the county. And compellingly, France sits just across the East Kent coast, with the town of Ashford a stop for the Eurostar from London's Kings Cross.
Businesses do well in Kent, with affordable commercial property and lower operating costs compared to London. And with a selection of enterprise zones, city centre offices, ultramodern labs, innovation centres and industrial units on offer, it's easy to see why.
If your Kent business is looking to grow, then you'll need a flawless online presence. And our Kent website designers can help. Delivering magnificently responsive websites that are 100% original, contact us to find out how we can help you.
Costs for website design Kent services
Regardless of the size of your business, how long you have been operating, or your sector, a creative and commercially astute website is a must-have. But, with several website design Kent agencies vying for your business, how can you be sure that you'll make the right choice?
One thing that most businesses will consider is price. And, with budgets having to work harder than ever before, you won't want to overspend on your website. But there is no one answer to how much a website should cost. If you want a cheap website that uses an off-the-shelf template, you can probably get up and running for very little. But this could end up costing you more over time. In our experience, these budget websites simply don't deliver, and we've lost count of the times we've had to replace something created by another web design agency with something better.
The truth is that most businesses rely on their online presence to generate sales. But to do this successfully, you need to stand out. As such, it is worth investing a little bit more in your online presence to make sure you get it right the first time.
Our Kent website design company might not be the cheapest in South East England, but we do deliver a return on investment. And we won't give you a run-of-the-mill website that looks like everyone else's. With prices starting from just £2,500, contact our team for a custom quotation.
How long does it take to build a website?
How long it will take our web design Kent agency to complete your website will depend on your requirements. Things we discuss with you before quoting include:
Whether you need a new website or a refresh of an existing one

Whether you already have the content for the website

How many pages your website needs

If you need special functionality (e.g. e-commerce, API's, CRM integrations etc)

What platform you want your Kent website to use (e.g. WordPress, Joomla, Shopify etc.)
Once we have scoped out your needs, we'll give you a reliable timescale for the work required. It can take us a little longer to finish your website than it would if we used a cheap template, but we are not selling fast food! As a rough guide, a smaller, fully bespoke website can be up and running in as little as 4-6 weeks, while a larger, more complex site could take us a few months. We'll keep you updated and involved every step of the way.
What type of Kent companies can you help?
Our Kent website design agency has helped a range of businesses operating in many diverse sectors. We are particularly well placed to support Kent-based companies in fields such as property, medical, finance, e-commerce, hospitality, accounting, and legal services. Whatever your business, our website design Kent agency will design, code, and deliver a site that has been tailor-made for you.
If you want to find out more about some of the industries our web design agency has supported over the years, you can do so here.
Do you redesign existing websites?
Yes, we do! Our Kent web design agency has helped many of our clients to refresh and improve their web presence by reimagining and updating their current sites. Things we can help with include:
Design changes (e.g. images, colours, page layout, changes, etc.)

Content changes (e.g. new pages, improved web copy, etc.)

Platform migrations (e.g. moving your existing website to WordPress)

Making unresponsive websites mobile friendly

Adding custom functionality to your existing website

Improving the SEO performance of your current website so that it ranks higher on Google.
Crucially, if a "quick fix" will be more costly than creating something new, we'll let you know. We never waste your budget on things you don't need or spend your money where something could be done better.
Will my new website design Kent work on mobile and tablets?
Yes, our web design Kent company makes sure that all our sites are mobile-friendly. This is essential if you want to offer the best possible user experience for your potential customers. This means that we:
Build all our websites to the latest and best web design standards

Ensure that they beautifully reflow on different devices

Create your website in a way that will appeal to Google (Google prioritises mobile-friendly websites)

Make sure that you don't lose website visitors because your site doesn't render properly – or won't load quickly – on a mobile device (potential customers won't hang around!)

Make sure that it is easy for customers to complete a purchase or sign-up regardless of the device they are using (you don't want them to take their business elsewhere!).
Building all our websites to be responsive from the ground up, we can also help our Kent clients transition their non-mobile-friendly sites to the latest standards in website design.
Do you offer a payment schedule for Kent websites?
Yes. As well as being passionate about your brand's online presence, we also want to help you with your cashflow. So, rather than asking for the full cost up-front, we take a 50% deposit and only take the rest once your website is ready to launch. Our payment schedule gives you the confidence that we will deliver when we say we will.
Do you provide website maintenance and support?
Yes, we offer a number of services to our clients post-go-live.
Website maintenance

.We provide regular plugin updates, security checks, and backups to ensure your site remains fast, secure, and effective

Conversion rate optimisation (CRO)

.We are passionate about continuous improvement and helping our clients maximise conversions, whether that be increasing enquiries, subscriptions, transactions, or average order values.

SEO services.All of our SEO campaigns are tailored to our client's needs. We promise to help your brand stay competitive by implementing strategies that will work for today and tomorrow.
Can you rank my Kent website on Google?
Our website design Kent services provides first-class SEO support to businesses in and around Kent. With a strategy tailored to your business, this might include a perfect combination of:
Competitor research

Keyword research

On-page and technical optimisation

Content creation

Link building.
Ultimately, we help your site to increase its search position and generate organic traffic. We are also fluent in all areas of paid search, including social advertising, Google Ads, Bing Ads, Google Shopping and YouTube. Contact our website design Kent agency today to discuss improving your online visibility.
Why choose us as your website design Kent agency?
Our  web designers Kent don't just produce excellent website design; we also deliver remarkable results. It's about creating business-savvy websites that work, not about design for design's sake.
Helping you to drive more organic traffic, enquiries, and sales, our team of creative marketers and data scientists will help your company grow. And we'll help you beat the competition. Delivering what other web design Kent agencies only promise, we're here, and on your side, to support you in achieving your marketing objectives.
How do I get started?
Taking ambitious brands to the next level, get in touch with our experienced website design Kent team to discover how we can help unlock the potential in your business. We can't wait to hear from you.
Say Hello!
Contact Our
Kent Web Designers
100% transparency, no excuses and no dodgy practices. Just serious digital results.
Get your free website design proposal by contacting our specialist team today.