Your Local

Web Design Richmond

Agency.

Our Richmond web design agency crafts stunning responsive websites for B2B & B2C brands. Enquire today for a free website consultation.

Get My Free Quote
Looking for a
Website Design Richmond Company?
Supporting ambitious brands in Richmond.
Are you looking to boost brand awareness, conversion- optimisation or customer communication? Then you've come to the right place. At MagnifyLab, whatever you need your website to do, we can help.
On a mission to create better websites for Richmond brands, we use the best open-source frameworks, including WordPress, Shopify, WooCommerce, Joomla, and Drupal, to bring your visions to life.
And we create technically perfect websites. Sites that do everything you need them to do. But we also inject some TLC into the process. Because we don't just want your site to be well-engineered (although it absolutely will be), we also want you to love it.
100% bespoke and tailored to your exact requirements, we combine creativity, experience, passion and imagination to deliver high-quality web design Richmond services that look sensational for our clients. Websites that make a statement. Websites that your existing customers can't help but find irresistible. Websites that convert users into new customers. Because first impressions matter, and, the more customers love you, the more likely it is that they will keep coming back for more.
Website Design Richmond Services
Every business should deliver a brilliant online experience. And, with a fantastic range of web design and development services, we're helping successful Richmond businesses to do just that.
Bespoke Website Design
WordPress Website Design
E-commerce Website Design
Paid Search & Lead Generation
Search Engine Optimisation
Conversion Rate Optimisation
Paid Social Advertising
Website Hosting & Support
Contact Us
Professional Services
Website Design Richmond
- Featured Work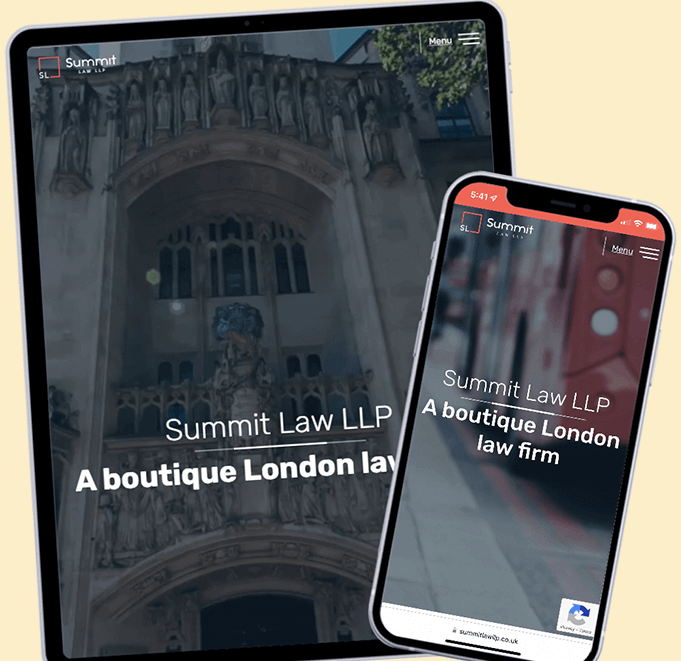 Summit Law
Web Design
A commercial law firm based in the heart of legal London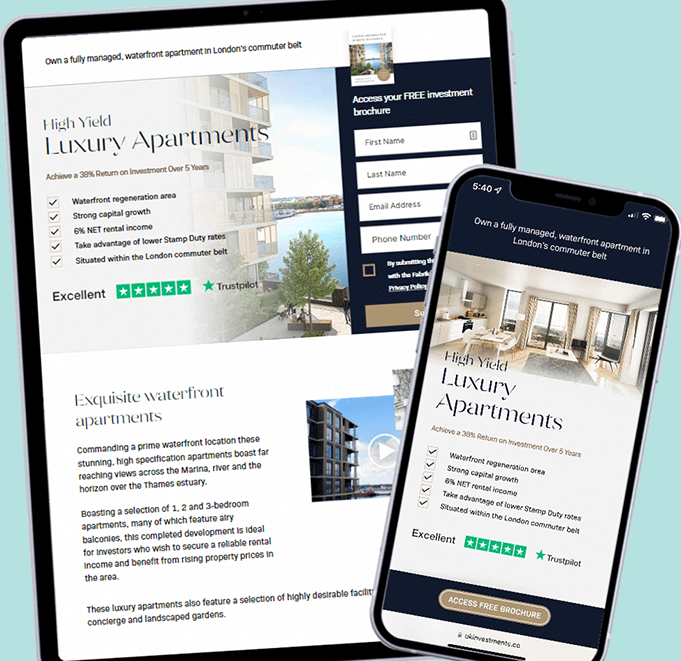 Fabrik Property Group
Landing Pages
Bespoke property landing pages with CRM integration.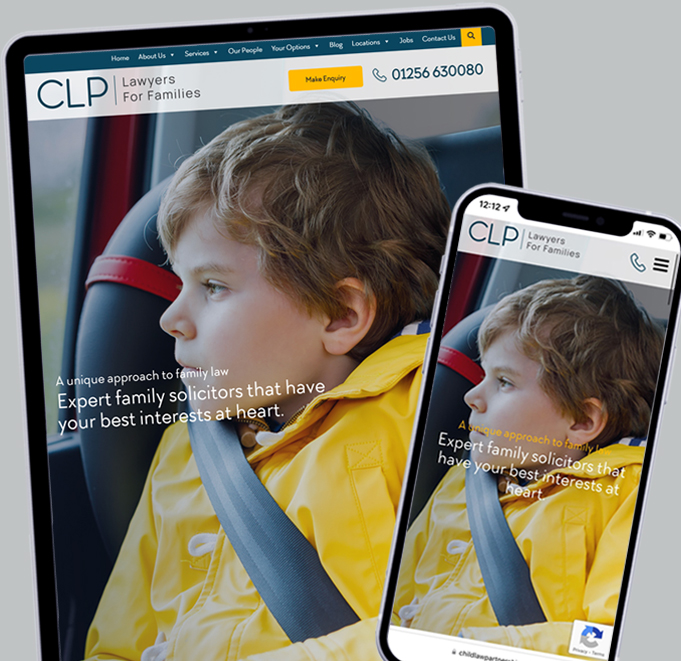 Child Law Partnership
Website Design
A modern website for a regional family law firm.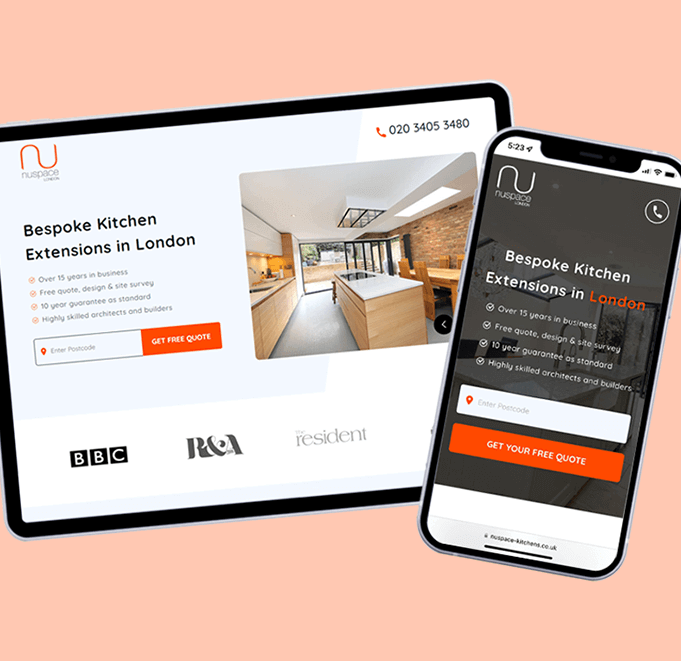 Nuspace Construction
Landing Pages
Bespoke PPC landing pages with multi-step form functionality.
Need a
Web Design Richmond

Agency for your project?

Taking ambitious brands to the next level – whatever the sector – if you want to unlock the potential in your business and boost your growth, get in touch with our experienced web design Richmond company today.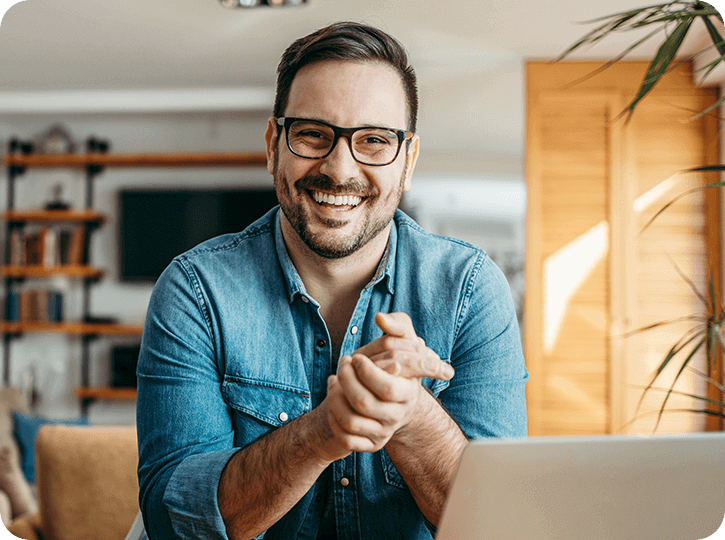 Established Agency
Our
Testimonials

We are delighted with the customer service and results from Google Campaigns run by MagnifyLab! They promptly respond to our requests and positively surprise us with ways of improving our campaign results. 6/5 stars!
Marta Krzemien
Marketing Manager, Steelo Ltd


Great company to work with and they have really helped us to grow our inbound enquiries. The guys at MagnifyLab have made themselves available on the phone even in the evenings and weeks which has been invaluable to us. Thanks MagnifyLab, highly recommended
Richard Yeo
Director, Thermofoam


MagnifyLab now manages all our PPC campaigns and much of our online presence. I have found them to be an outstanding company, dedicated to detail our revenues have significantly increased and our costs decreased.
Martin Benetar
Director, Charter A Group


We've enjoyed working with Ray and his team at Magnify Lab since day one. They have been brilliant with their knowledge and are extremely proactive which we love. Magnify Lab is definitely worth 5 stars for everything they have and are doing for us.
Sally
Adventures in Furniture

Web Design Richmond for Ambitious Brands
Introduction to
Richmond
With outstanding transport links, open green spaces, charming cafes, and modern restaurants, the Royal Borough of Richmond upon Thames has a lot to offer residents and businesses. So it's no wonder this riverside spot frequently comes out top when it comes to London's happiest places to live lists.
As an incredibly affluent borough, living in Richmond comes at a cost. According to Rightmove (September 2022), the average property price in Richmond was a cool £1,107,507. That's up 6% from 2019 and significantly more than the UK average (£274,000 in January 2022). But, despite the high price tag, the pretty Thames-side town of Richmond remains highly sought after.
There are plenty of things to do and enjoy in Richmond, from its stately architecture to riverside walks and the wide open spaces of Richmond Park (home to hundreds of red and fallow deer). The Royal Botanic Gardens, Kew, is London's largest UNESCO World Heritage site, while Strawberry Hill House & Garden is Britain's finest example of domestic Georgian Gothic revival architecture.
Richmond also boasts a wealth of local sports clubs, independent shops, and a thriving hospitality scene if you prefer a busier pace. And, of course, Twickenham falls within the London borough council of Richmond upon Thames, with Twickenham Stadium the largest dedicated rugby union venue in the world (as well as a fantastic concert venue).
For families, Richmond offers a great range of schools, many of which are rated "outstanding" by Ofsted. And, when it comes to getting around, Richmond has excellent transport links. Easily accessible by several motorways, including the M3, M4 and M25, Richmond is also close to Heathrow (12 miles) and Gatwick (30 miles) airports. Moreover, Richmond has easy access to central London by train and underground (the District Line serves the borough).
Richmond is also a fantastic location for business. There is a strong entrepreneurial spirit, with many self-employed companies and SMEs. There are also a large number of offices and industrial and business parks. And, if your business wants a successful online presence, our website designers Richmond can help. Creating compelling, mobile-friendly and 100% bespoke websites, we are one of the most innovative, imaginative, and commercially astute Richmond web design agencies around. Contact us today to find out more.
Costs for web design Richmond services
Our Richmond web design agency might not be the cheapest web developer in London, but we do offer fantastic value for money. What we don't do is provide dull, badly created, economy, off-the-rack, templated websites. Instead, when you work with us, you'll get:
An original website tailored to your brand and your business objectives
A website that will help your Richmond brand stand out from the competition
A mobile-friendly responsive website that will work across all the various devices

A fast and secure website that's built in accordance to SEO best practice techniques
Ultimately, when you appoint us as your Richmond web designers, we'll give you a website that will help you to win customers and deliver a return on your investment. With prices starting from around £2,500, contact our website design Richmond team today for a custom quotation.
How long does it take to complete a web design Richmond project?
When you appoint us as your website design Richmond agency, we'll give you a schedule of work so you know when you can expect it to be ready. Unfortunately, we can't give you this before speaking to you, as we need to find out more about the job before we can give you an idea of how long it will take.
In fact, we would caution you to beware of any Richmond marketing agency that promises to deliver within weeks without establishing what you want your site to achieve. The last thing you want is to work with an website design Richmond agency that churns out cheap, unoriginal sites.
Our bespoke approach means that every website we create is different, and the time we will need to spend on your project will depend on several factors. This includes the required functionality (e.g. e-commerce), your data security requirements (although we build all our sites to the latest GDPR standards), the industry you work in, whether you have the content for your site, and more.
However, to give you a rough idea of how long it might take, a small website with limited/standard functionality could be live in as little as a month. In contrast, developing a large site with unique functionality could take us a bit longer. Call us to discuss your requirements, and we'll give you a timescale for your website project. And once started, our web design Richmond team will keep you updated throughout.
Do you redesign existing websites?
If you are looking for the best web design Richmond agency, you've come to the right place. Whatever you need your website to do and whatever sector you operate in, we can help.
We have experience in a wide range of industries, including:
Home improvement

Property and construction

E-commerce

Finance and investment services

Improving the SEO performance of your current website so that it ranks higher on Google.
Will my new web design Richmond work on smartphones?
Yes, if your business has an existing website that works well but needs a quick redesign, we can help. And as well as an effective facelift, our Richmond web designers and developers can also move your site to a new CMS (e.g. WordPress) and make it responsive so that it will work across all devices.
But while some considered adjustments might be a good idea if your site works well and is coded to the latest web design and usability standards, if it is not, then making a few quick fixes could be a false economy.
With an eye on your bottom line and your marketing objectives, we can look at your site's backend and your data to let you know whether you need a total website replacement, some work to tackle more significant problems, or some simple tweaks. Listening to what you need, our web design Richmond specialists always offer the most pragmatic and commercially savvy solutions to your website challenges.
Can you convert my existing Richmond website into WordPress?
Yes, we can! It might be that you don't need a completely new website, but you do want better control over your current site. If this is the case, then WordPress is the perfect solution.
At our web design Richmond agency, we've helped many businesses convert their current sites into WordPress. And, because we do not use off-the-shelf templates, every site we switch to WordPress is unique. Simple to use and update, fully responsive, and able to add clever functionality, our WordPress websites provide a consistently positive online experience for your potential customers. And that helps to keep them coming back for more.
Do you offer a payment schedule for Richmond websites?
We often get asked whether we need to be paid-in-full upfront, and the answer is no. Instead, all our web design Richmond projects start with a 50% deposit, with the remaining 50% only due after you are completely happy and your website is ready to launch.
Do you provide website maintenance and support?
Yes, our experienced web design Richmond agency provides continual website maintenance and support to many of our happy clients. From plugin updates to backups, website edits, and security updates, we look after your website so you don't have to.
Can you rank my Richmond website on Google?
Yes, we can! Because we are a full-service website design Richmond agency, as well as web design and development, we also offer a range of SEO services to help your business climb Google's rankings. And as well as improving your search rankings, we can also work with you to ensure that your website delivers a healthy flow of leads.
Why choose us as your website design Richmond agency?
As well as creating technically perfect websites that are responsive, functional, super-fast, and well-engineered, we also inject passion and creativity into the process. So you end up with a website that your business and your customers will love.
Rejecting 'off-the-shelf' templates that some other web design Richmond agencies rely upon, our sites are 100% bespoke and tailored to your exact requirements.
How do I get started?
Every business should deliver a brilliant online experience. And, with a fantastic range of web design and development services, we're helping successful Richmond brands to do just that. Get in touch with our experienced website design Richmond team today to find out more.
Say Hello!
Contact Our
Richmond Web Designers
100% transparency, no excuses and no dodgy practices. Just serious digital results.
Get your free website design Richmond proposal by contacting our specialist team today.