Your Local

Website Design Wimbledon

Agency.

Our Wimbledon web design agency crafts stunning responsive websites for B2B & B2C brands. Enquire today for a free website consultation.

Get My Free Quote
Looking for a Wimbledon
Web Design Company?
Supporting ambitious brands in Wimbledon.
One of the most creative parts of London, Wimbledon has a thriving and energetic culture. And, for businesses that want to take this experience and replicate it online, we can help. Breaking the monotony of web design, when you work with us, your online presence will be anything but dull.
With MagnifyLab as your digital partner, our talented team of designers and developers will exploit the best technology to create a stunningly clever website for you. With experience in Shopify, WordPress, Magento, WooCommerce, Joomla and Drupal, you can be confident that we'll do a fantastic job. And we'll give you a website that does everything you need it to (and possibly a little more!).
What's more, our sites are 100% bespoke and tailored to your exact requirements and business objectives. Because, just like you, we know that originality matters. Using the perfect blend of creative inspiration and technical execution we ensure a site that reflects the uniqueness of your brand. With an enviable reputation across Wimbledon, we are tried, tested and trusted. So, get in touch with our web design Wimbledon team today.
Website Design Wimbledon Services
With more and more companies moving online, it is essential to stand-out. MagnifyLab is a creative, experienced digital agency located just 20 mins from Wimbledon.
Bespoke Website Design
WordPress Website Design
E-commerce Website Design
PPC & Lead Generation
Search Engine Optimisation
Conversion Rate Optimisation
Paid Social Advertising
Website Hosting & Support
Contact Us
Stunning on all devices
Responsive Website Design
Wimbledon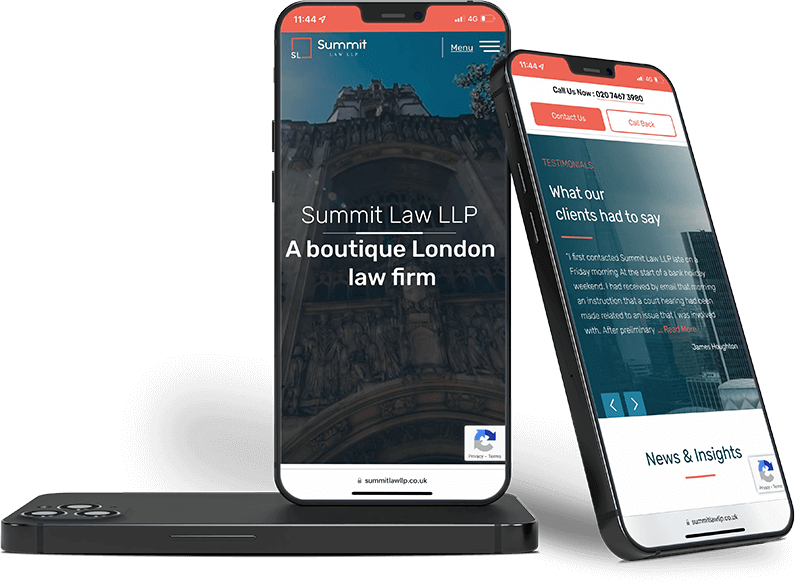 Enthusiastic, service-driven, and quality-obsessed. Those are just some of the words that have been used to describe us. And, because we are proud digital geeks, we combine all our passion for creating bespoke, mobile-friendly, responsive websites to help our Wimbledon clients succeed online. Because today, having a website that adapts to the device being used to access it is essential.
Fusing the very best designs with flawless technical execution, our responsive websites deliver an exceptional user experience. And then we deploy a rigorous testing process to ensure your digital presence is never clunky or frustrating. The end result is a quality website that you, and your web visitors are delighted with. Furthermore, our responsive websites are also designed with search engine visibility in mind.
Over the years, we have helped some of the most successful businesses in Wimbledon to create successful digital experiences. And we can do the same for you.
30+

Years Experience

50+

Happy Clients

100+

Successful Projects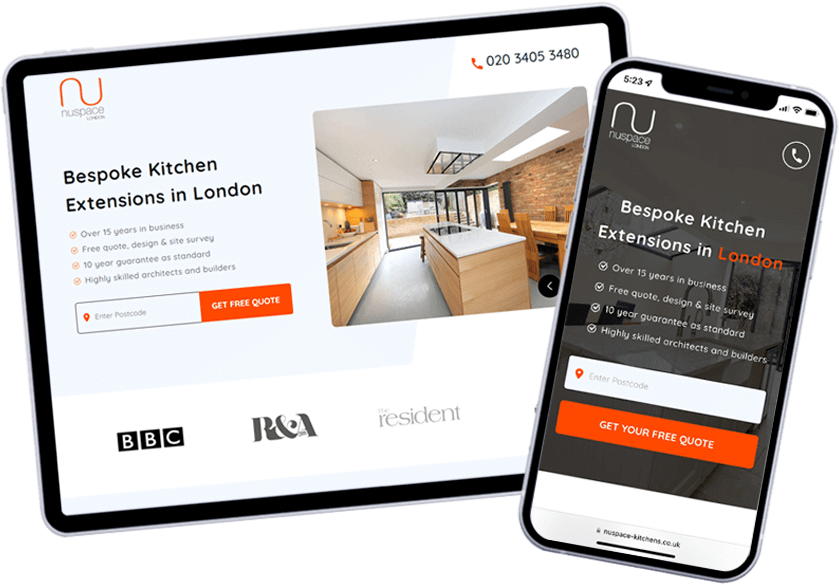 Wordpress websites
Wordpress Development
Wimbledon
Today, you could use an off-the-shelf WordPress template to create a website for your Wimbledon business. But, for people who know that originality matters, there is a smarter way to do things. When you appoint MagnifyLab, we'll use all our WordPress expertise to create a stylish, modern website that is as unique as your business is. So, with us as your digital agency, you won't walk away with a site that looks tired and clichéd.
Even better, bespoke doesn't have to mean expensive. WordPress is an extremely cost-effective platform to work with, so when you combine our experience with WordPress technology, you'll benefit from a unique online presence that is probably more affordable than you think.
At MagnifyLab, we know that you are proud to be different. As such, we make sure your website is inspired, 100% bespoke, and very, very you.
Organic Search (SEO)
Search Engine Optimisation
Wimbledon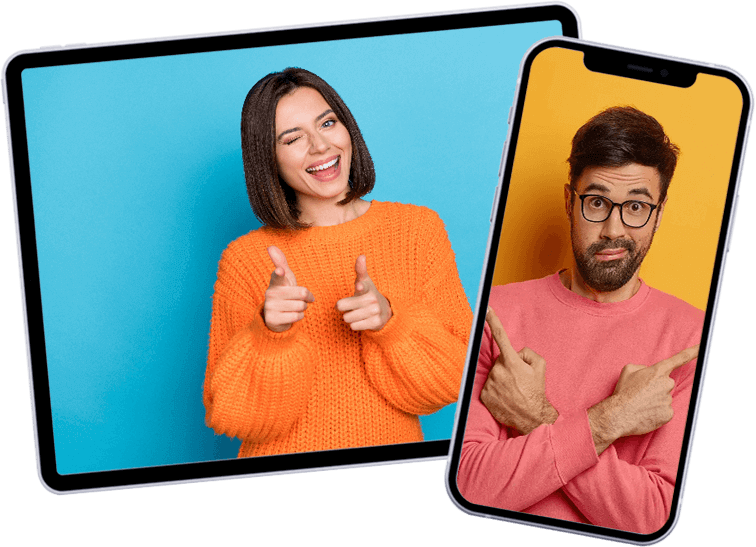 As well as designing and developing great looking websites, we also make sure that our clients get found online. With a range of expert, focused SEO services that are designed specifically around your Wimbledon business, at MagnifyLab, we won't stop until we deliver the clicks and traffic you need.
Looking at competitor analysis, targeted keywords, quality backlinks, website architecture, page optimisation, content themes and more, we delve deep into the 200+ factors Google uses to rank websites to ensure a holistic SEO strategy. And, because our SEO experts are fully up-to-speed with algorithm changes, we ensure you outperform the competition. Helping your business to improve its search position – both nationally and locally – we also identify any issues stopping your website from becoming number one.
With years of experience working with B2B and B2C companies, including e-commerce, legal, medical, home improvement and finance, with our expert SEO agency in Wimbledon, you can be confident that your business is in safe hands.
Contact Us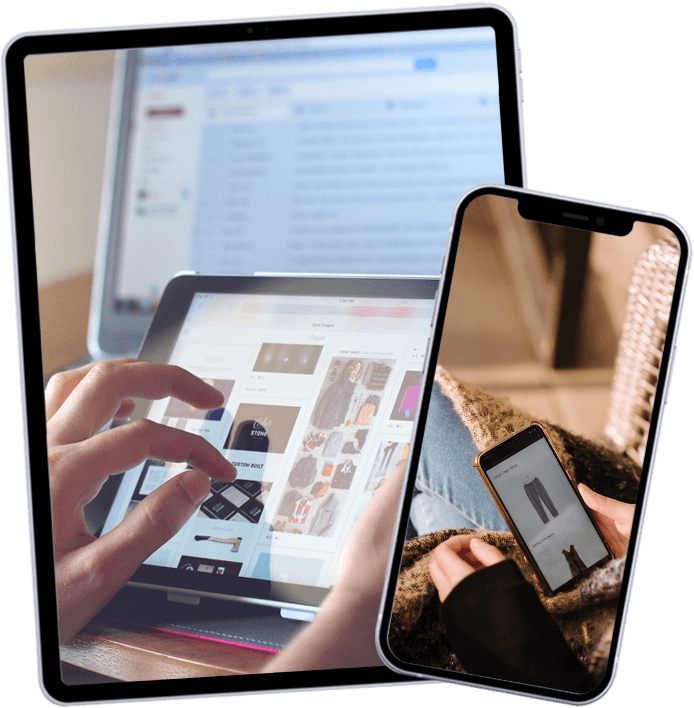 Maximise website revenue
E-commerce Websites
Wimbledon
At MagnifyLab, we get under the skin of your business to create an e-commerce website that is tailored to your needs. And, rather than just helping you to make one-off sales, our websites help you to stand out for all the right reasons. So, those all-important customers keep coming back for more.
Using the very best e-commerce platforms, including Magento, WooCommerce and Shopify, showing off your products flawlessly comes as standard. What's more, we also make sure that it's easy for web visitors to buy online. And we remove the problem of abandoned carts and leaks in your conversion funnels. Ultimately, it's about giving you everything you need to sell and succeed online.
With plenty of experience when it comes to building attractive, technically beautiful e-commerce websites that boost sales and profits for our Wimbledon clients, give us a call to find out how we can help bring your e-commerce vision to life.
Contact Us
Professional Services
Website Design Wimbledon
- Featured Work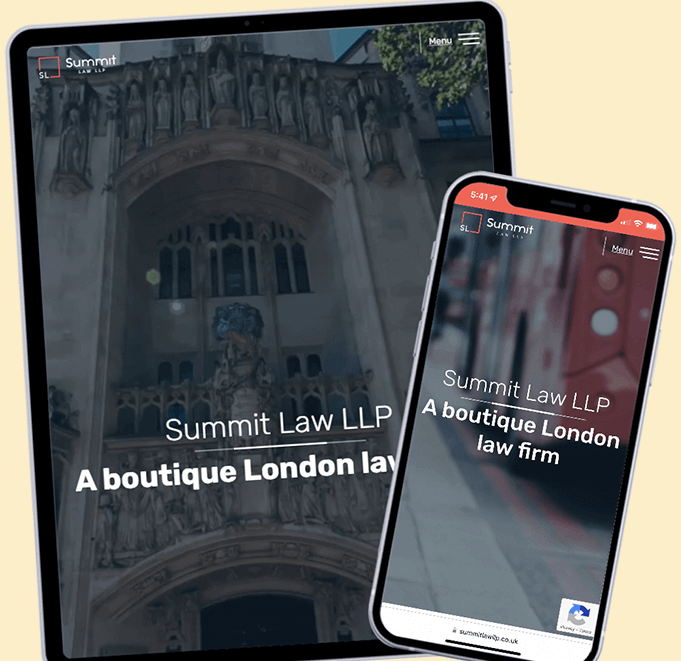 Summit Law
Website Design
A commercial law firm based in the heart of legal London.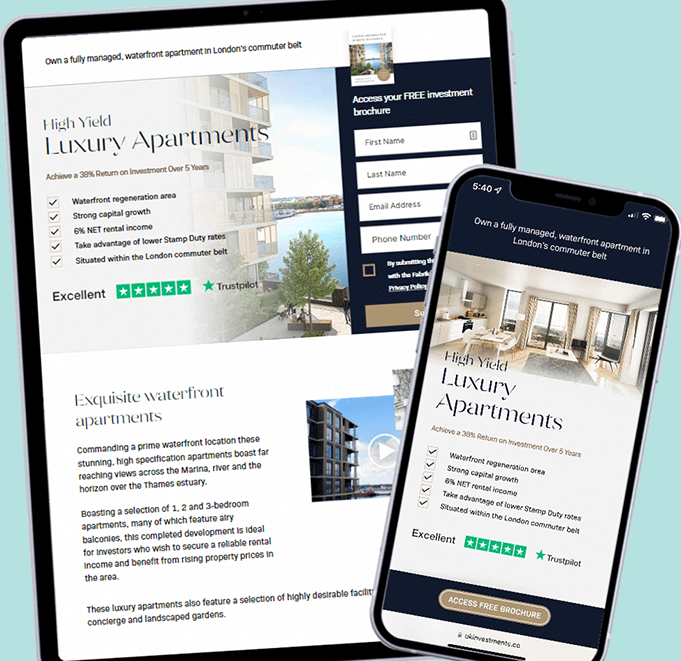 Fabrik Property Group
Landing Pages
Bespoke property landing pages with CRM integration.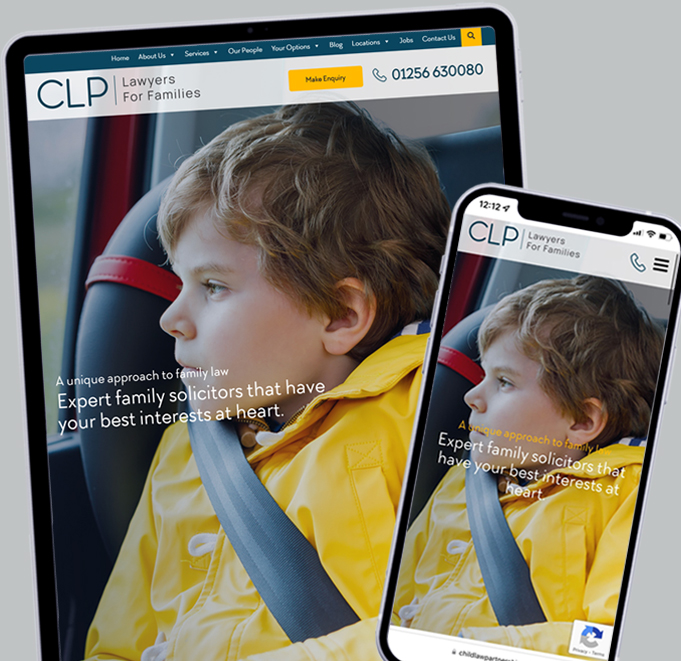 Child Law Partnership
Website Design
A modern website for a regional family law firm.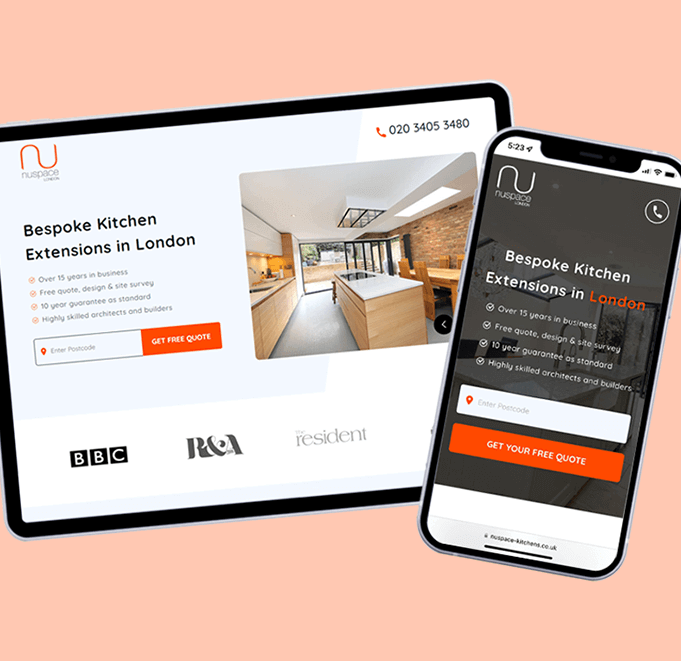 Nuspace Construction
Landing Pages
Bespoke PPC landing pages with multi-step form functionality.
Need a
Website Design Wimbledon

Agency for your project?

Taking ambitious brands to the next level – whatever the sector – if you want to unlock the potential of your business and boost growth, get in touch with our experienced Wimbledon web design team today.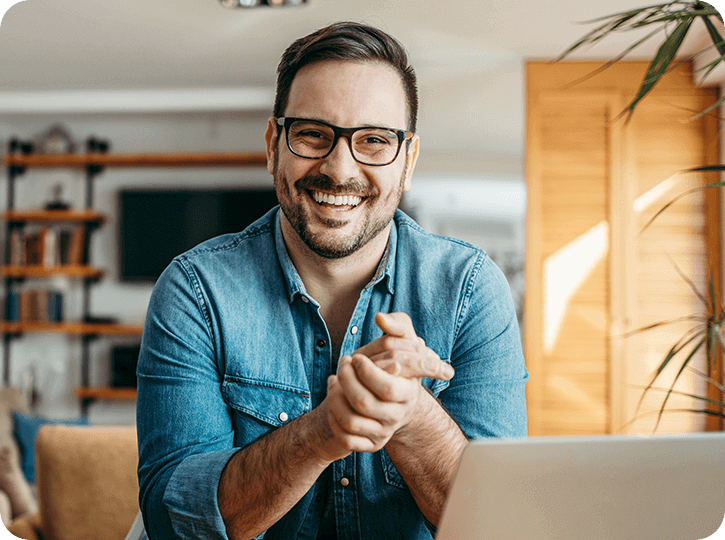 Established Agency
Our
Testimonials

We are delighted with the customer service and results from Google Campaigns run by MagnifyLab! They promptly respond to our requests and positively surprise us with ways of improving our campaign results. 6/5 stars!
Marta Krzemien
Marketing Manager, Steelo Ltd


Great company to work with and they have really helped us to grow our inbound enquiries. The guys at MagnifyLab have made themselves available on the phone even in the evenings and weeks which has been invaluable to us. Thanks MagnifyLab, highly recommended
Richard Yeo
Director, Thermofoam


MagnifyLab now manages all our PPC campaigns and much of our online presence. I have found them to be an outstanding company, dedicated to detail our revenues have significantly increased and our costs decreased.
Martin Benetar
Director, Charter A Group


We've enjoyed working with Ray and his team at Magnify Lab since day one. They have been brilliant with their knowledge and are extremely proactive which we love. Magnify Lab is definitely worth 5 stars for everything they have and are doing for us.
Sally
Adventures in Furniture

Website Design Wimbledon for Ambitious Brands
Introduction to
Wimbledon
Home to the Wimbledon Championships, it might be a British tennis mecca, but Wimbledon is a vibrant town that has a lot to offer residents and businesses. Great schools, excellent transport links, and leafy residential streets make Wimbledon a popular choice for affluent families.
While July brings worldwide attention to Wimbledon, the town offers fantastic sports opportunities all year round. Cyclists and joggers are a common sight, and Wimbledon Common offers a fantastic 18-hole golf club (the London Scottish is the third oldest golf club in England). And with plenty of open space at Wimbledon Common (home the Wombles!) and Cannizaro Park, there are also many opportunities to relax. Wimbledon boasts theatres (including The New Wimbledon Theatre and the Polka Children's Theatre), museums, and a range of other cultural activities. The Museum of Wimbledon has an impressive range of historical items on display. And of course, there is an outstanding selection of restaurants and shops.
Wimbledon also has well-regarded state-run and private nurseries and primary schools, many of which are rated "outstanding" by Ofsted. And, when it comes to transport links, Wimbledon is hard to beat. Located in Zone 3, the capital is accessible by train, tube, tram, and bus. The A3 is just a five-minute drive away, and Heathrow and Gatwick are within commuting distance.
Split into two sections known as the "village" and the "town", property doesn't come cheap in Wimbledon. According to Rightmove, homes in the town had an overall average price of £900,034 in 2021. While the average house in Wimbledon Village costs an impressive £1,497,377 . But, with a range of flats, terraced homes and semi-detached properties, period and new-build housing, there is something to suit every lifestyle. And many locals choose to rent their homes for serious cash during the Championships!
In 2012 a Business Improvement District, Love Wimbledon, was set up. This not-for-profit, limited company is owned and led by local businesses and aims to help the town to maximise its full potential. Wimbledon is also the UK HQ of many prominent organisations, including Zipcar, the Communication Workers Union and Lidl. And, if your Wimbledon business wants a successful online presence, our website designers can help. Creating high-performing, responsive and 100% bespoke websites, we are one of the most creative and commercially astute Wimbledon web design agencies. Contact us today to find out more.
Costs for web design Wimbledon services
Today, a high-performing website is a must-have if you want to stand out online for all the right reasons. But how can you make sure that you invest your hard-earned budget wisely?
There are lots of Wimbledon web design agencies to choose from, and prices can vary significantly. But be careful not to accept the cheapest quote out there. Yes, you can probably get a website for a budget price. But if that means using an off-the-shelf template, this could be a false economy. Because while a low quote is tempting, in the long run, you will probably end up with a website that doesn't deliver for your business.
At your web design Wimbledon agency, we might not offer the lowest quote, but we will provide a return on investment for your business. This means that, when you work with us, we'll create an original, fully responsive website that will help you to attract and convert more customers. With prices starting from just £2,500, contact our website design Wimbledon agency for a custom quotation.
How long does it take to build a website?
How long it will take to complete your Wimbledon website will depend on your unique requirements and objectives. So, unfortunately, we can't tell you how long your website will take until we've had the opportunity to discuss the project with you. Smaller websites can take as little as 4-6 weeks, while larger, more complex sites could take a few months to build.
All our websites are entirely bespoke, so we will take longer than a company that throws together a cheap templated site. But we promise that the result will be worth waiting for.
What type of Wimbledon companies can you help?
Wimbledon attracts many prominent national and international businesses and independent brands. This leads to a vibrant and flourishing business community. Tourism, sport, retail, and hospitality sit alongside other sectors such as banking, FinTech, communications, engineering, property, and legal services.
Having helped Wimbledon-based businesses operating in a range of sectors – including e-commerce, legal, home improvement and finance – we have all the expertise required to create an enhanced local and national presence for your brand. Learn more about some of the industries our Wimbledon web design agency has supported here.
Do you redesign existing websites?
We use all our expertise, passion, and creativity to help you succeed online by creating killer websites for Wimbledon businesses. How we do this differs from client to client. For some, it means creating a bespoke website from scratch. For others, it means helping Wimbledon businesses to reimagine and improve their current sites.
We can help with brand and design changes through to taking an unresponsive website and making it mobile-friendly. We can also take your proprietary website (where the platform used is owned by someone else) and move it to a more accessible CMS such as WordPress.
We can also add additional functionality to your existing website. For example, one of our key areas of expertise is e-commerce. And we create great e-commerce websites that today's tech-savvy shoppers love. So, if your current online store isn't working hard enough for your business, we can help improve how you showcase your offering, engage potential customers, and boost online sales and profit.
Will my new website design Wimbledon work on mobile and tablets?
Yes! Every website our Wimbledon web design agency creates is responsive. So, when you appoint us, you can be confident that your site will work perfectly across desktop, tablet and mobile devices. We deploy a rigorous testing process to ensure we live up to this promise, so if you trust us with your project, we'll make sure that your online presence never lets you down. Moreover, because we know our stuff, our responsive websites are designed with search engine visibility and conversion optimisation in mind.
Creating mobile-friendly, fast, and exceptionally well-engineered websites, we provide the best web design for brands and organisations across Wimbledon and beyond.
Can you convert my existing Wimbledon website into WordPress?
Wizards in WordPress design and development, our talented team blend forward-thinking design and exceptional technical build. As a result, we ensure memorable brands and engaged users. And, because we know how WordPress works, our responsive sites deliver a consistently great experience across all devices.
Looking for a new WordPress website from a veteran Wimbledon team? Or perhaps you want to make your current WordPress website more engaging? For responsive lead-generation sites, e-commerce solutions and custom development, you've come to the right place.
Do you offer a payment schedule for Wimbledon websites?
We are passionate about crafting exceptional digital experiences that meet your unique needs. But bespoke web design doesn't have to cost a fortune. Instead, we provide you with a one-off website at a price you can afford.
All our Wimbledon websites start with a 50% deposit, with the balance due once the website is ready to launch. Once we've had the chance to discuss and confirm your requirements, we will provide a timeframe for when the site will be ready, and payment will likely be due.
Do you provide website maintenance and support?
Yes. Once your website is live, we can help you to keep it working perfectly. Our website support and maintenance services are tailored to your needs but can include things like plugin updates, security checks, backups, site edits, and SEO changes. Whatever you need to ensure your site remains relevant, fast, secure, and effective.
Can you rank my Wimbledon website on Google?
Website traffic is essential to your online business. But, with companies across Wimbledon fighting for the first page of Google, the organic search landscape has never been more competitive.
The good news is that our SEO experts love what we do. And, because we know there is no prize for second place, we use all our passion and expertise to help you win the race.
Navigating search strategy and overcoming the complex world of algorithms, we do the hard work, so you don't have to. Undertaking a broad range of on-site optimisation practices, and looking at things such as website architecture, content themes, page structures, and copy length, we make sure you get found online. But more than that, by driving organic traffic, we also help you to capture more enquiries and boost sales. Contact our Wimbledon web designers today to discover how we can improve your online visibility through SEO.
Why use MagnifyLab as your Wimbledon web designers?
To ensure the right online presence, you need a digital partner with the perfect blend of inspiration and finely crafted tactical execution. That's where we come in. We help businesses across Wimbledon to craft meaningful online brands. With an expert team of designers and developers – all passionate about innovative digital experiences – we form trusted relationships with our clients.
And as well as making an impressive visual statement, our eye-catching, high-converting websites also do whatever you need them to. As such, our sites are user-friendly, easy to update, and an incredible return on investment.
With inventive and professional design solutions, all of which are 100% bespoke and tailored to your exact requirements, our Wimbledon web designers will help your business attract new clients locally and beyond. Whatever the nature of your web project, we can help.
How do I get started?
Taking ambitious brands to the next level, get in touch with our experienced web design Wimbledon team to discover how we can help unlock the potential in your business.
Say Hello!
Contact Our
Wimbledon Web Designers
Get your 100% free proposal by contacting our web design Wimbledon team today.
We can also communicate over Whatsapp if that's easier for you.