Your Local

Website Design Beaconsfield

Company.

Our Beaconsfield web design agency crafts stunning responsive websites for B2B & B2C brands. Enquire today for a free website consultation.

Get My Free Quote
Looking for The Best Beaconsfield
Web Design company?
We create original, inspired websites for ambitious Beaconsfield brands
Today, most businesses are online. But in a competitive marketplace, standing out can be challenging. Breaking the pattern of boring web design, At MagnifyLab, we create original, thoughtful, and revenue-boosting websites for our Beaconsfield clients. 
Our outrageously talented designers and developers exploit the latest and best platforms to ensure our websites are the perfect combination of inspired inspiration and technical execution. Using WordPress, Magento, WooCommerce, Joomla, Drupal and more, you can be confident that we'll do a fantastic job for you.
Crucially, because we understand the need for originality, we'll craft you a site that is 100% bespoke and custom-made to your meticulous requirements. And, because your website should support your business objectives, your site will also be affordable and designed with conversion in mind. 
In web design – as in business – originality matters. So why settle for anything less from your Beaconsfield web design company? 
For a creative and intelligent website that does exactly what you need it to, contact us today for a custom quote. Tried, tested, and trusted, we have an enviable reputation across Beaconsfield.
Website Design Beaconsfield Services
To ensure the best online presence, you need the best Beaconsfield digital agency. Whatever you need, we've got it covered.
Responsive Web Design
WordPress Websites
Brochure Websites
E-commerce Websites
User Experience Design
Search Engine Optimisation
Digital Marketing
Website Hosting & Support
SEO
PPC
Social Media Advertising
Contact Us
Professional Services
Website Design Beaconsfield
- Featured Work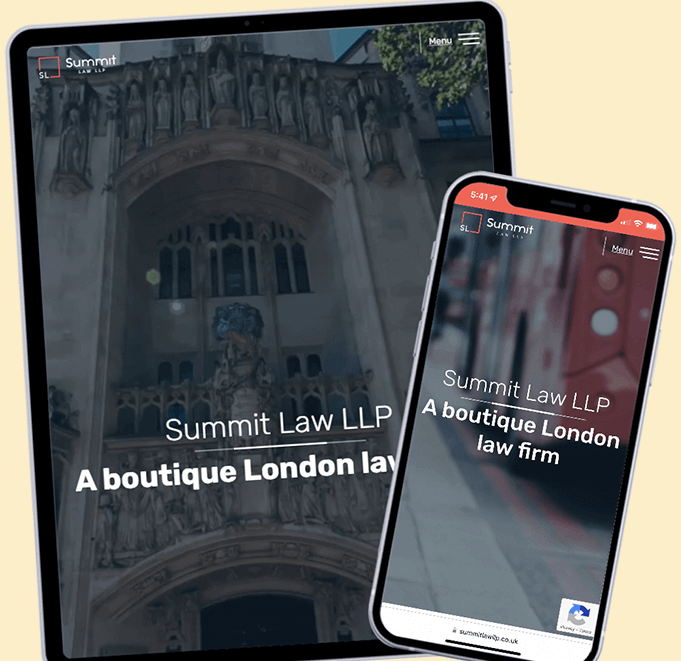 Summit Law
Website Design
A commercial law firm based in the heart of legal London.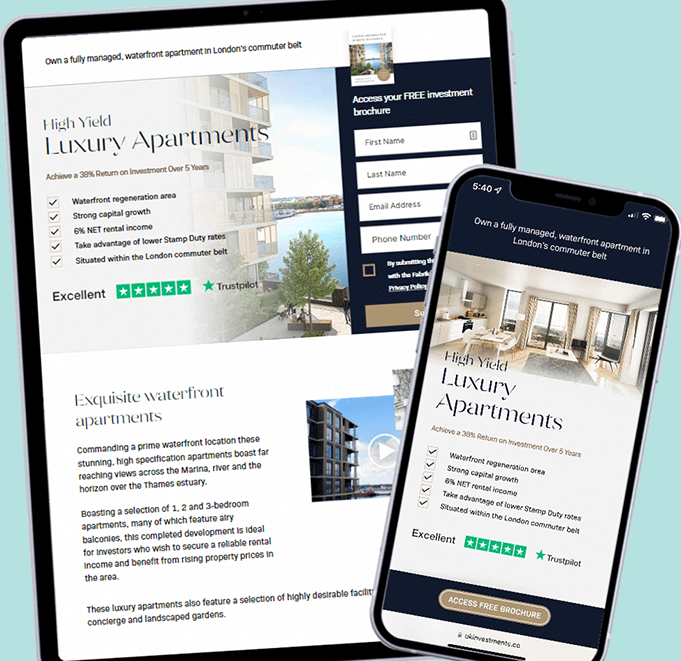 Fabrik Property Group
Landing Pages
Bespoke property landing pages with CRM integration.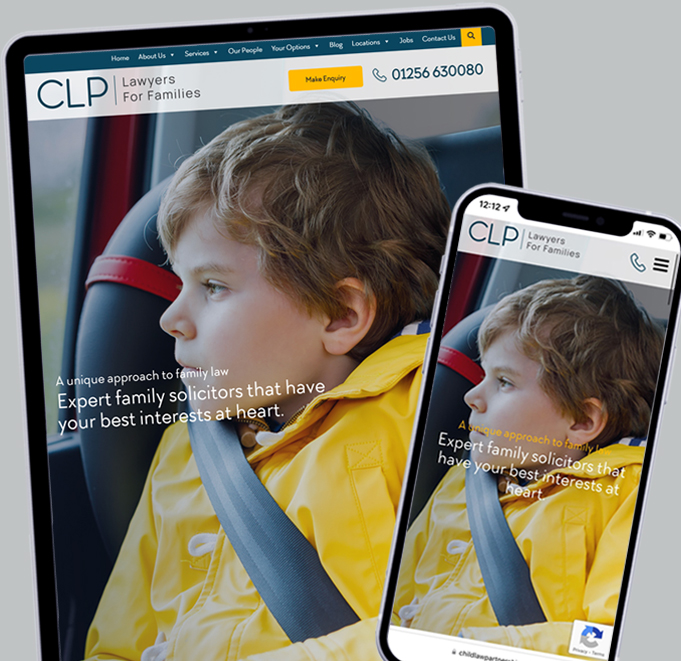 Child Law Partnership
Website Design
A modern website for a regional family law firm.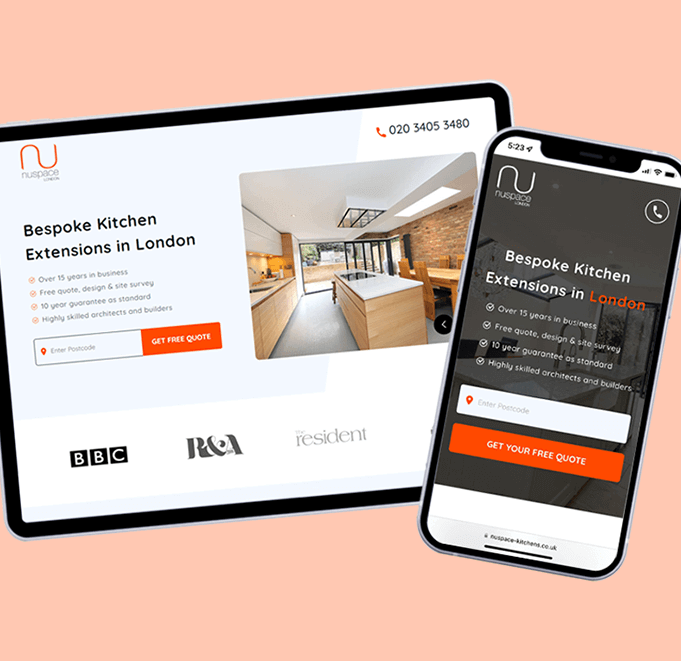 Nuspace Construction
Landing Pages
Bespoke PPC landing pages with multi-step form functionality.
Need a
Beaconsfield Web Design

Agency for your project?

Taking ambitious brands to the next level – whatever the sector – if you want to unlock the potential in your business and boost your growth, get in touch with our experienced Beaconsfield web design company today.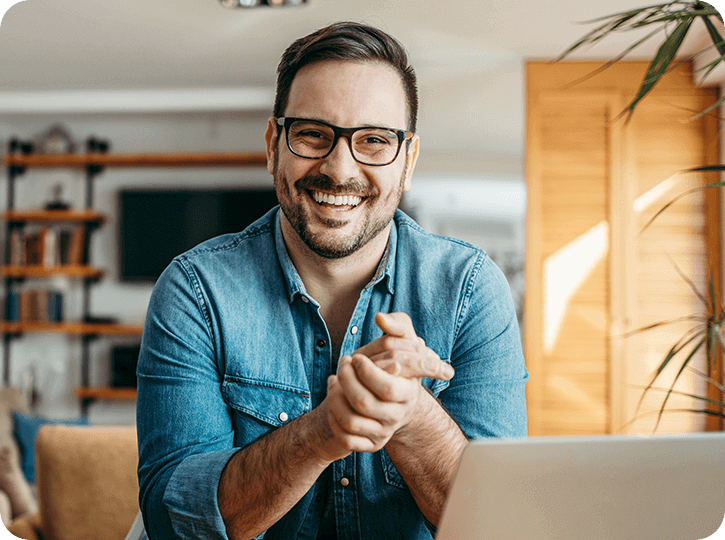 Established Agency
Our
Testimonials

We are delighted with the customer service and results from Google Campaigns run by MagnifyLab! They promptly respond to our requests and positively surprise us with ways of improving our campaign results. 6/5 stars!
Marta Krzemien
Marketing Manager, Steelo Ltd


Great company to work with and they have really helped us to grow our inbound enquiries. The guys at MagnifyLab have made themselves available on the phone even in the evenings and weeks which has been invaluable to us. Thanks MagnifyLab, highly recommended
Richard Yeo
Director, Thermofoam


MagnifyLab now manages all our PPC campaigns and much of our online presence. I have found them to be an outstanding company, dedicated to detail our revenues have significantly increased and our costs decreased.
Martin Benetar
Director, Charter A Group


We've enjoyed working with Ray and his team at Magnify Lab since day one. They have been brilliant with their knowledge and are extremely proactive which we love. Magnify Lab is definitely worth 5 stars for everything they have and are doing for us.
Sally
Adventures in Furniture

Website Design Beaconsfield for Ambitious Brands
Introduction to
Beaconsfield
Regularly named one of Britain's best places to live, Beaconsfield is unquestionably beautiful. But, as well as being one of the prettiest market towns in the UK, it also has a lot to offer residents and businesses. 
Combining the Old Town and the New Town, Beaconsfield is a town of two halves. The Old Town retains a village atmosphere, with traditional bustling markets and stunningly pretty timber-clad buildings. The New Town boasts ease of commuting and excellent schooling, with close proximity to the Chiltern countryside. And, wherever you are in Beaconsfield, there are some excellent restaurants to enjoy.
As you would expect, such a high standard of living comes at a price. Once named one of the most expensive towns to live in the whole of England, today, properties in Beaconsfield don't come cheap with an overall average price of £1,274,655 over the last year (Rightmove, October 2022). But Beaconsfield has benefits that justify its high property prices. Not least it's excellent transport links. London Heathrow is just over 12 miles away, and commuting to London (Marylebone) and Reading takes around half an hour (27 minutes and 34 minutes, respectively). Beaconsfield is also right next to the M40 and a few miles from the M25. Beaconsfield residents also have several educational options to choose from, with a mix of primary and secondary schools nearby.
Adjacent to the Chiltern Hills – a designated Area of Outstanding Natural Beauty – Beaconsfield offers several trails, scenic views, and uninterrupted countryside. One of the town's other main attractions is the Bekonscot Model Village, where visitors can pretend to be a giant for the day. Across a site of nearly two acres, the model village is enjoyed by all ages.
The birthplace of Terry Pratchett, Beaconsfield has been used as a location for TV shows such as Midsomer Murders and Inspector Morse spinoff Lewis. Beaconsfield also hosts The National Film and Television School (NFTS), where several film directors and technicians have learned their craft. The Chiltern Shakespeare Company is also based in Beaconsfield.
A digital presence is now crucial for Beaconsfield businesses of all sizes and sectors. And our Beaconsfield web design agency is the first choice for many companies in and around Buckinghamshire. Creating stunningly responsive websites backed up by creative design and intelligent SEO, we give our clients everything they need to thrive. So, if you are looking for a superb, original, and intelligent Beaconsfield web designer, let's have a chat and discuss your requirements.
What else does your business need to know about working with our Beaconsfield website development agency? Read on to find out. 
Costs for web design in Beaconsfield 
We know that you want to know how much it will cost to build a new website for your business. But there is no one answer to this question. Different Beaconsfield web agencies will quote different prices depending on the work needed to plan, design, and build your website. But each agency will likely take a different approach to this process. So costs will vary. 
You could get a cheap quote from a Beaconsfield website design agency that uses off-the-shelf templates. But be careful that this money isn't wasted on a website that won't deliver what your business needs. Regularly breaking and unoriginal, while costs for a pre-built template might be appealing, we believe they provide a false economy.
At MagnifyLab, our Beaconsfield website designers don't use these templates. Instead, we create bespoke, high-performing websites that support our different clients' commercial objectives. And with prices starting from just £2,500, we offer unbeatable value for money. Contact our team today for a custom quotation. 
How long does it take to build a website? 
When tendering for a new website, as well as cost, the length of time the build will take is also likely to be a key consideration. And before starting a website project, you should be given an idea about how long it will take. But what does a realistic website timeline look like?
Here again, there is no clear answer as the time needed will depend on your requirements and the approach of your Beaconsfield web design agency. However, to approximate how long it might take to get your new website up and running if you appoint us:
smaller websites need around 4-6 weeks

larger, more complex sites could take 3-4 months. 
Of course, you could get it quicker if you use a Beaconsfield web agency that relies upon pre-built templates. But, as mentioned above, we stay clear of these as we don't believe they result in very good websites. On the other hand, the superiority of our bespoke websites is worth waiting for. 
What type of Beaconsfield companies can you help? 
Our Beaconsfield web design agency has experience across various B2B and B2C sectors. This includes some of the critical industries in Beaconsfield. For example, our expertise includes (but is not limited to):
Creative and digital

Science and engineering 

Health and Medical (including digital health and med-tech) 

E-commerce

Finance

Property

Technology 

Legal 

Business services 

Home improvement.
Learn more about some of the businesses and sectors our Beaconsfield web design agency has supported here. 
Do you redesign existing websites?
Absolutely. If your current website looks dated or isn't performing as well as it should, our Beaconsfield web design agency can help. We can:
Change the brand of your current website (images, colours, layout, etc.) 

Move your current website to a better CMS (e.g. WordPress)

Make your website mobile-friendly/ responsive 

Add additional functionality to your existing website 

Improve conversions and sales

Improve the SEO performance of your current site. 
At our Beaconsfield web development agency, we also build tailor-made websites from scratch. So if your "quick refresh" will be more expensive than creating something new, we'll let you know. 
Will my new Beaconsfield website design work on mobile and tablets? 
Yes, we'll make sure that your new website will work flawlessly on mobile and tablets. Here's why you should appoint our Beaconsfield website developers to help you go mobile-first: 
Having a website that works perfectly across all devices is crucial for the user experience

Google's algorithm prioritises mobile-friendly websites, so responsiveness is vital for your site to climb those all-important search rankings

Responsive web design is now crucial, so we make it a key part of our strategy and build process from day one.  With us, responsive design is never an afterthought. 
Contact us today to find out how our mobile-first web design approach supports businesses across Beaconsfield and how our methodology will benefit your business. We're passionate about responsive design, so we'd love to hear from you!
Can you convert my existing Beaconsfield website into WordPress? 
Yes, as WordPress experts, we'd be happy to transfer your current site to WordPress. Whether you have a small website or a large, heavily populated one, we can help. 
Handling the conversion process from start to finish, when you appoint us as your Beaconsfield WordPress website agency, we will: 
Recreate your pages down to the smallest detail

Make sure your site is transferred correctly with all the required information

Remove the hassle of converting your existing Beaconsfield website into WordPress. 
Once the transfer of your website to WordPress is complete, you can use us as little or as much as you like to keep your new site updated. Furthermore, if you want to redesign your website as part of the transfer process, we can also look after that for you.
Do you offer a payment schedule for Beaconsfield websites? 
Yes, because we have a commercially savvy approach to business, we understand how important it is to control costs. And, when it comes to the web design and build process, we know that our clients are often worried about paying for everything upfront.
With that in mind, all our website projects start with a 50% deposit, with the remaining 50% not due until everything is signed off and the website is about to launch. As well as helping with cashflow, our T&Cs also give our Beaconsfield clients the reassurance that we will deliver when we say we will.
Do you provide website maintenance and support? 
Yes, whatever you need – from day-to-day website maintenance and support to regular SEO strategy – we can help. Our Beaconsfield web design agency can support you with the following:
Web hosting 

WordPress plugin updates

Regular backups

Regular security checks

Site edits when required

Adding new functionality 

SEO updates

PPC and paid social campaigns 

Google shopping campaigns 
Ultimately, we ensure that your site continues to perform perfectly long after the initial web design and build are complete. Contact us to find out how our Beaconsfield marketing agency is helping clients across London and the UK with regular website maintenance and support services.
Can you rank my Beaconsfield website on Google?
You know that getting to the first page of Google doesn't just happen, especially if you work in a competitive sector. But that doesn't mean that it is impossible. If your business is supported by the necessary technical and marketing savvy, then there is no reason why you shouldn't beat the competition in the fight for a coveted first-page slot.
Putting in the hard work, our Beaconsfield SEO experts give your business everything it needs to climb the Google rankings. Passionate about all things SEO we help by: 
Optimising your website as part of the build process. We do this as standard

Offering additional SEO strategy and services to ensure your site attracts visitors, generates more enquiries and boosts sales. 
And, if you need a more immediate solution to deliver more website traffic, we can also help you with intelligent, data driven PPC and paid social media campaigns. 
Why use MagnifyLab as your Beaconsfield web designers?
When you select MagnifyLab as your Beaconsfield web designers, we'll give you a magnificent online presence that will deliver results. Unlike other agencies, we take a comprehensive approach to make sure your website will work harder and smarter for you. So, when you work with us, you'll benefit from: 
100% bespoke design

Impressive functionality

A mobile-first design 

An easy-to-use CMS system

On-page search engine optimisation.
We can also help you with content creation, intelligent link building and more. Whatever you need for your business to succeed, we can take care of it for you – without the hassle of managing multiple web suppliers.  
How do I get started?
To unlock the potential in your business, get in touch with our experienced Beaconsfield web design team today. Never wasting your time, money, or effort, we'll listen to what you need and always offer the most commercially savvy solution. 
Say Hello!
Contact Our
Beaconsfield Web Designers
100% transparency, no excuses and no dodgy practices. Just serious digital results.
Get your free website design Beaconsfield proposal by contacting our specialist team today.