Your Local

Web Design Ascot

Company.

Our Ascot web design agency crafts stunning responsive websites for B2B & B2C brands. Enquire today for a free website consultation.

Get My Free Quote
Looking for The Best Ascot
Web Design company?
Websites that pack a punch for Ascot businesses
We know that you want a new or improved website. That's why you're here. And, at MagnifyLab, we do design and develop exceptional sites. But that's not all we do. Because, no matter how beautiful a website is, it's likely to be a waste of time, money and effort if it doesn't do what you need it to.
Helping your Ascot business succeed online, we take the time to figure out what matters to you. And we make sure everything we do meets your requirements. So, your site won't just look great; it will also attract new visitors, generate enquiries and boost sales. And, because originality matters in our increasingly crowded online world, we also craft websites that are 100% bespoke.
To enable us to do all this at an affordable price, our quality-obsessed team uses readily available website platforms such as WordPress, Joomla, Drupal, Shopify, Magento and WooCommerce. And, working hand-in-hand with our designers, we also add that all-important creative magic. The end result is a stunning online presence that will impress you and your customers, and evolve alongside your Ascot businesses.
Website Design Ascot Services
To ensure the best online presence, you need the best Ascot digital agency. Whatever you need, we've got it covered.
Responsive Web Design
WordPress Websites
Brochure Websites
E-commerce Websites
User Experience Design
Search Engine Optimisation
Digital Marketing
Website Hosting & Support
Contact Us
Professional Services
Website Design Ascot
- Featured Work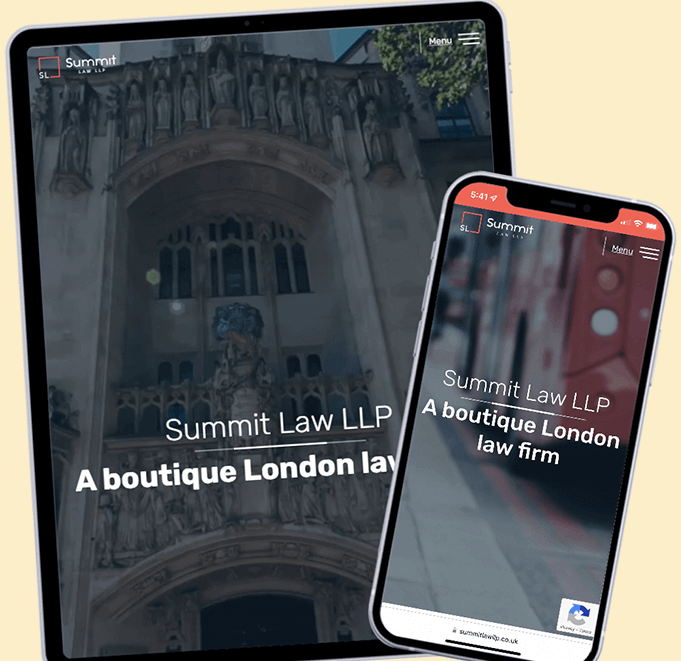 Summit Law
Website Design
A commercial law firm based in the heart of legal London.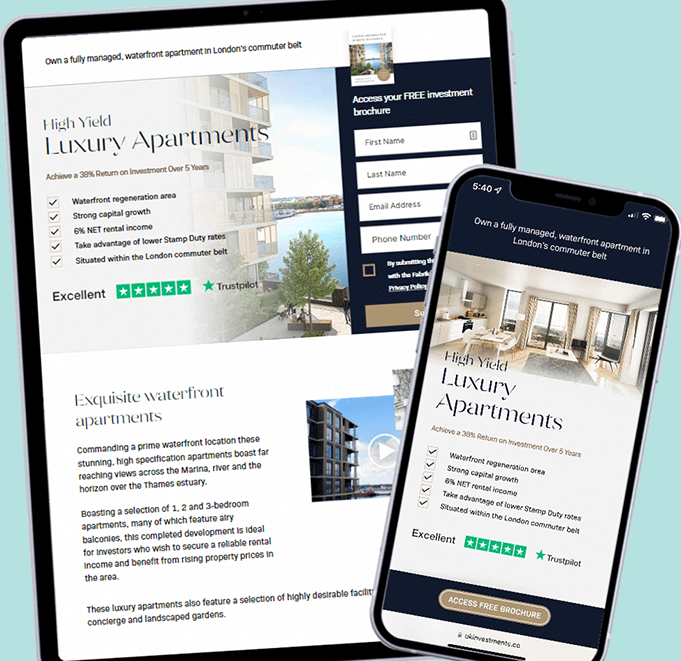 Fabrik Property Group
Landing Pages
Bespoke property landing pages with CRM integration.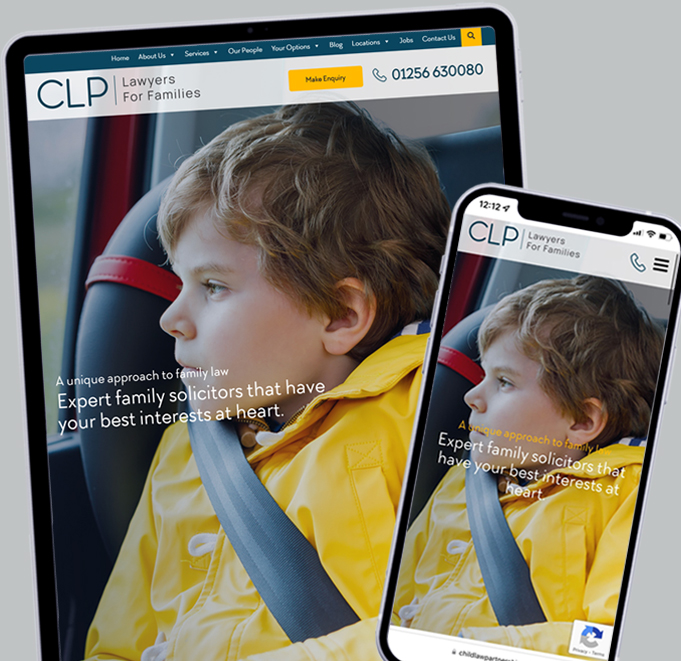 Child Law Partnership
Website Design
A modern website for a regional family law firm.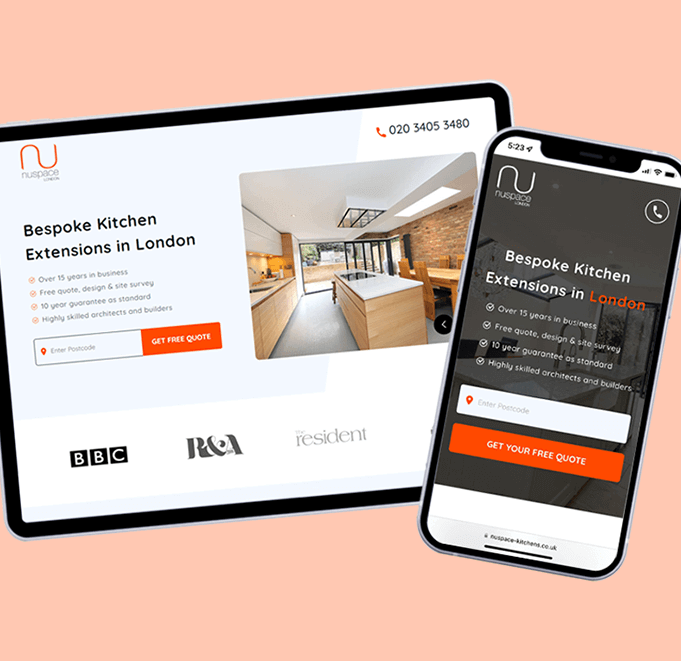 Nuspace Construction
Landing Pages
Bespoke PPC landing pages with multi-step form functionality.
Need a
Ascot Web Design

Agency for your project?

Taking ambitious brands to the next level – whatever the sector – if you want to unlock the potential in your business and boost your growth, get in touch with our experienced Ascot web design company today.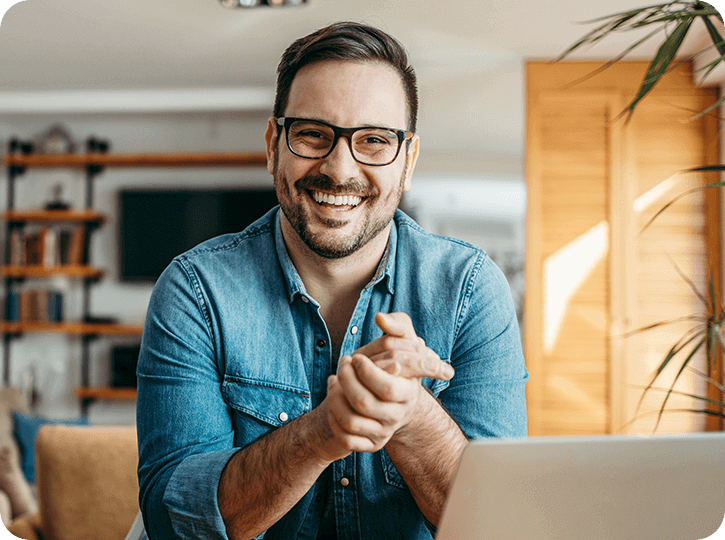 Established Agency
Our
Testimonials

We are delighted with the customer service and results from Google Campaigns run by MagnifyLab! They promptly respond to our requests and positively surprise us with ways of improving our campaign results. 6/5 stars!
Marta Krzemien
Marketing Manager, Steelo Ltd


Great company to work with and they have really helped us to grow our inbound enquiries. The guys at MagnifyLab have made themselves available on the phone even in the evenings and weeks which has been invaluable to us. Thanks MagnifyLab, highly recommended
Richard Yeo
Director, Thermofoam


MagnifyLab now manages all our PPC campaigns and much of our online presence. I have found them to be an outstanding company, dedicated to detail our revenues have significantly increased and our costs decreased.
Martin Benetar
Director, Charter A Group


We've enjoyed working with Ray and his team at Magnify Lab since day one. They have been brilliant with their knowledge and are extremely proactive which we love. Magnify Lab is definitely worth 5 stars for everything they have and are doing for us.
Sally
Adventures in Furniture

Website Design Ascot for Ambitious Brands
Introduction to
Ascot
Distinguished for the Ascot racecourse and home to the famous Royal Ascot meeting, this Berkshire town has a buoyant and active market, some outstanding golf courses within easy reach, and renowned royal connections (with Windsor Castle just a few miles away). So it's no wonder that Ascot has become a global destination. But more than this, as well as being known worldwide, the small affluent town of Ascot is also a great place to live and do business.
With robust house prices (Ascot frequently appears in lists of the most expensive places to buy in the UK), great independent and state schools, and all the facilities one would expect to find in a small town, Ascot is a much sought-after place to live. And residing in Ascot is especially eventful in June when the town employs 6000 people to cover Ascot week. But Ascot doesn't just come alive in the summer. It thrives all year round.
Ascot is the perfect place to do business. Just 25 miles west of London, within easy reach of the M3, M4, M25 and M40 motorways, and 15 minutes from Heathrow, Ascot has excellent transport links. And opened in 2008, the celebrated Ascot Business Park boasts a collection of modern, air-conditioned office buildings and warehousing in the heart of Berkshire. Big names such as Screwfix, Howdens, and global toy manufacturer Jakks Pacific have offices in the Ascot Business Park (as well as many small and medium-sized enterprises), so, in addition to the racecourse, this famous town has a lot to offer.
Whether your business is based in Ascot, North Ascot, South Ascot, or wider Berkshire and the Thames Valley, if you need a stunning responsive website, our web design agency can help. With everything your business needs to succeed online, we are the web developer of choice for many companies in and around Ascot. So, if you are looking for creative, inspiring, and commercially astute web design, give us a call.
What else does your Ascot business need to know about working with MagnifyLab? Read on to find out.
Costs for website design Ascot services
We offer unbeatable value for money when you need a new or improved website for your Ascot business. But we'll hold our hands up and say we are not the cheapest web developers in Berkshire. If you want an economy, off-the-rack website that looks like everyone else's, one that fails on mobile devices and needs updating and fixing regularly, we're not the Ascot web design agency for you. On the other hand, if you need a bespoke and original website, a high-end design, and a fully responsive site, contact our team for a custom quotation.
Prices start from £2,500, and we ensure you'll get a return on your investment. Combining all our creative and coding flare with readily available website platforms such as WordPress, Shopify, Magento, WooCommerce, Joomla and Drupal, we'll create something unique at an affordable price.
How long does it take to build a website?
The time it takes to build your Ascot website will depend on your specific requirements. We won't promise to get it done in a couple of days. Quality takes a little longer than that. Our websites are fully bespoke, so we take more time than other companies who use 'off-the-shelf' templates. But we do promise that your website will be worth waiting for.
To give you a rough idea of how long it will take to craft your Ascot website, in our experience, smaller websites can be up and running in as little as 4-6 weeks. But, if you want something more significant with more complex functionality, it could take 3-4 months.
What we won't do is waste your time, overpromise and underdeliver. Instead, when you appoint us as your Ascot web design agency, we'll find out what you need, and, once we've had time to discuss your requirements, provide an accurate timeframe for the work involved. We'll then deliver on time and within budget.
What type of Ascot companies can you help?
At MagnifyLab, we have experience across a range of B2C & B2B sectors, including e-commerce, finance, property, technology, legal marketing and home improvement (amongst others!). But you can be sure that we never replicate or imitate. Indeed, because originality matters in our increasingly crowded online world, whatever your sector, we will craft you a website that is 100% bespoke.
Our team of Ascot web designers and digital marketing experts are ideally placed to help businesses across Berkshire and the Thames Valley to succeed. So whether you work in conveyancing or estate agency, hospitality and entertainment, tourism, construction, sport and leisure, or something else entirely, we're here to help your business grow. Working with companies of all sizes, covering many different sectors, you can find out more about some of the industries our web design agency has supported here.
Do you redesign existing websites?
Yes, if you have an existing website that needs a new lease of life, we can help. Whether your Ascot website needs a quick facelift to make it more visually appealing, moved to a new CMS such as WordPress, or made responsive so that it will work on all devices, we'll make it happen.
A quick website redesign might be a good idea if you need a refresh, but the bones still work well, or if you want to improve visitor conversion with a few strategic tweaks. You might not require a total website replacement as long as your current site works and isn't difficult to edit or update. But, in some cases, it can be a false economy to make quick fixes rather than tackle any more significant problems. Making sure we never waste your time, money, or effort, our Ascot web designers will listen to what you need and always offer the most commercially savvy solution.
Will my new Ascot website design work on mobile and tablets?
Absolutely! It's essential that your website does not let you down, and with today's web visitors predominantly using mobile devices, your site must work flawlessly on desktops, mobiles and tablets. Serving businesses across Ascot, at MagnifyLab, our digital virtuosos create mobile-friendly, responsive websites that seamlessly adapt as required.
What's more, we'll also work with you to add those all-important elements that you might not have considered. And we'll add some creative magic to elevate your website and take it to the next level. The result is a stunning online presence that will impress your business and your customers.
Can you convert my existing Ascot website into WordPress?
Yes, at MagnifyLab, we are WordPress experts, and we have helped many businesses across Ascot and Berkshire to move their current websites over to WordPress. Once done, you can use us as little or as much as you like to keep your WordPress website updated.
We can also work with you to enhance your WordPress website with whatever additional functionality you need. From clever e-commerce solutions to boosting SEO, accessibility, and conversions, we'll make your WordPress website work harder and smarter.
Do you offer a payment schedule for Ascot websites?
We are often asked whether we offer a payment schedule for Ascot websites. All our website projects start with a 50% deposit, and we take the remaining 50% after everything is signed off and the website is about to launch.
Do you provide website maintenance and support?
Yes. Most of our Ascot customers are so happy with our web design services that they are keen to appoint us to provide ongoing website support.
Our maintenance services look after website plugin updates, ensuring regular backups, carrying out security checks, making site edits when required, and more. Basically, we keep your website working beautifully, so you can get on with running your business.
Can you rank my Ascot website on Google?
Of course! In fact, as well as creating successful websites for our customers, our Ascot web design agency is also passionate about all things Search Engine Optimisation (SEO). We firmly believe that optimising your website for SEO is one of the most important things to do when creating, updating, or maintaining an online presence. But it's one that too many web design agencies fail to do.
At MagnifyLab, as well as designing a beautiful website for your business, we ensure that your online presence will attract new and repeat visitors, generate more enquiries, and boost sales. And at the heart of all this is a successful SEO strategy.
Speak to our passionate team today to discover how our Ascot-based marketing agency can help to improve your online visibility. With a stunning new website supported by a sustainable SEO strategy that involves content creation, on-page optimisation, intelligent link building and more, we know what it takes to climb those rankings!
Why use MagnifyLab as your Ascot web designers?
When you appoint us as your Ascot web designers, we will meet your requirements; that goes without saying. But more than that, we won't rest until we are sure that we have provided you with everything you need to ensure that your business succeeds and grows online. That's our mission statement and promise to you.
From intelligent, objective-driven web design to SEO and paid advertising, our holistic range of services means that you will benefit from all the online marketing support your business needs without the hassle of managing multiple suppliers. We can take care of it all for you.
Do you only work with companies in Ascot, Berkshire?
Whilst it's true that our web design Ascot team support many brands around Ascot, we do also support organisations outside of the town. We can all agree that the rapid rise of remote working and video conferencing technology, it has become easier to work with clients irrespective of their location.
Today, our innovative web design Ascot agency support clients around the following locations including, but not limited to, Basingstoke, Berkshire, Bracknell, Chiswick, Farnham, Guildford, Hampton, Hertfordshire, Kent, Kingston, Wimbledon, Reading, Richmond, Surrey, Twickenham, Watford, and Windsor.
How do I get started?
Taking ambitious brands to the next level – whatever the sector – if you want to unlock the potential in your business and boost your growth, get in touch with our experienced website design Ascot team today.
Say Hello!
Contact Our
Ascot Web Designers
100% transparency, no excuses and no dodgy practices. Just serious digital results.
Get your free website design Ascot proposal by contacting our specialist team today.